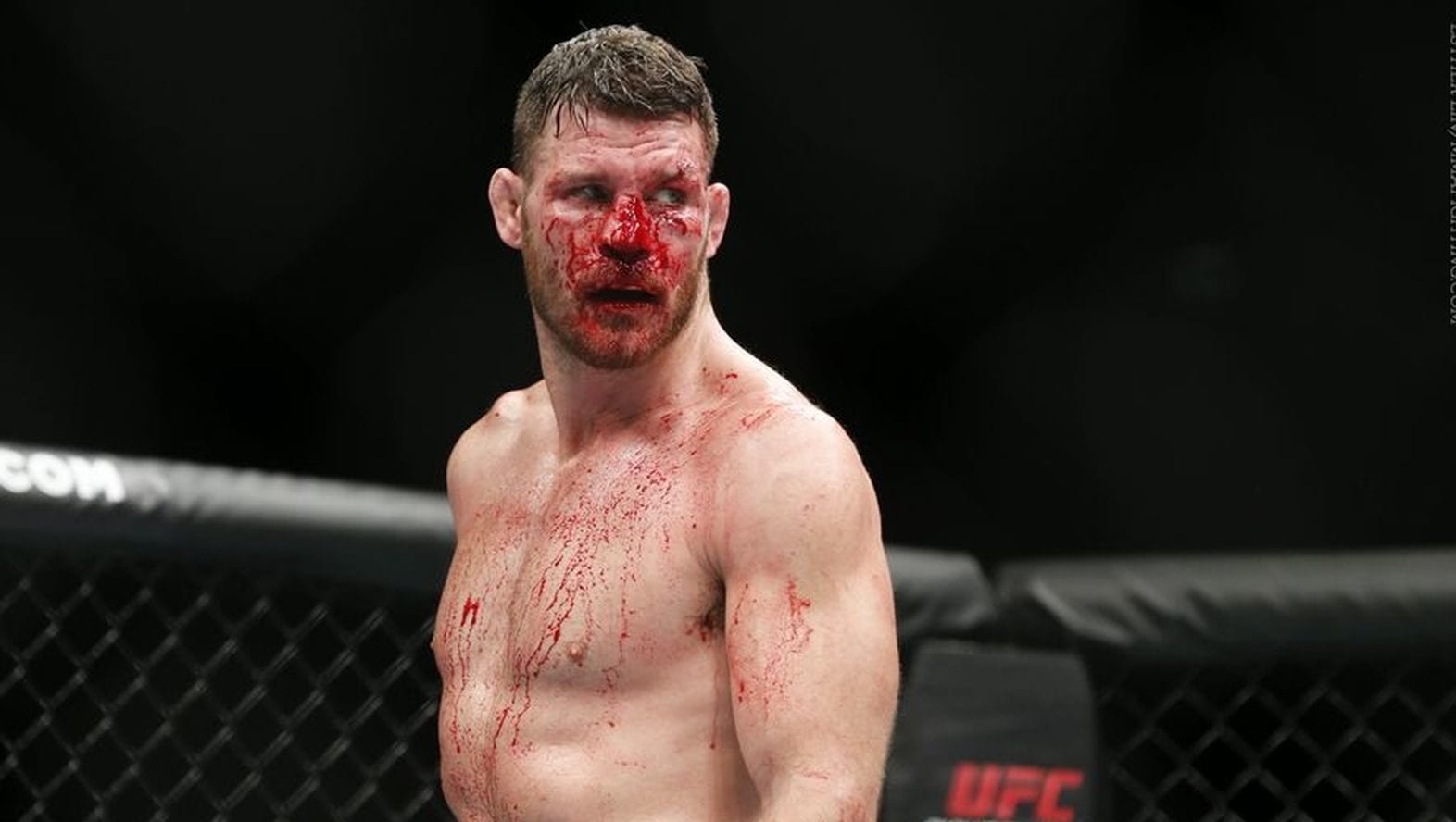 It was always going to be this way. Colby Covington's pre-fight barrage of insults have painted him into a corner ever since he was unsuccessful in his attempt to seize the UFC welterweight title from Kamaru Usman at UFC 245 and now an array of people he rubbed the wrong way are taking a moment to acknowledge his defeat.
One such man is former UFC middleweight champion Michael Bisping, who couldn't help but point out the irony of the manner in which Covington lost the fight, and the broken jaw he suffered en route to it.
"He even said that Marty Fakenewsman was going to be drinking through a straw because he was gonna break his jaw," Bisping said on an episode of his Believe You Me podcast, via MMA News.
"That is karma right then and there. It was a just stoppage. [Referee Marc] Goddard did a good job, the eye poke was real. Listen, it was a great fight."
View this post on Instagram

It's important to give yourself a pat on the back here and there.
The injury suffered by Covington in the fight will likely mean that he remains on the sidelines for the first half of next year but Bisping maintains that in addition to his physical health, there will also be mental scars which must be addressed.
"I'm not sure how long the recovery of a broken jaw is. It might not be that long, I think he could be back within six months," he said. "But you know, the real recovery from suffering a broken jaw is the mental side of things. You know what I mean? Cause that's your money maker to a certain degree. They talk about people say, 'oh his chin is gone.'
"But when you've broken your f—ng jaw, we've seen historically one time someone breaks the jaw it becomes more susceptible to breaking again. And there's got to be a certain psychological demon there.
"I think if you were to have your jaw broken, you're definitely gonna be a little gun shy going forward cause you're like, 'f—k, last time this jaw got broke,'" he added. "And if you start making a habit of getting your jaw broken, you're a fighter so your career as a fighter is over. It's done, it's finished."
Comments
comments