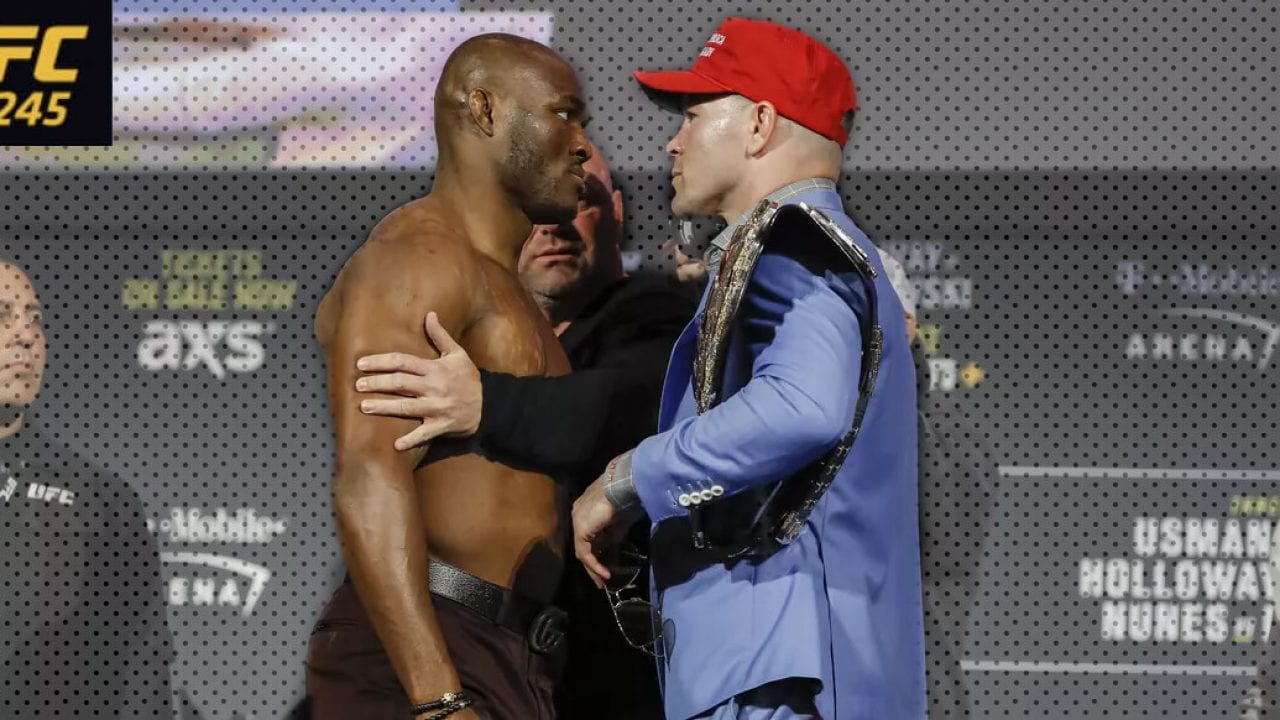 One wouldn't quite expect Colby Covington to endorse Kamaru Usman's future career moves — but when it comes to boxing pound-for-pound great Saul 'Canelo' Alvarez, Covington says the idea is laughable.
Usman, the UFC welterweight champion since March 2019, has suggested that his career may well be winding down in the next couple of years and after defeating all comers at 170-pounds, he has openly called for a bout with the dominant Alvarez who recently ended the unbeaten run of American fighter Caleb Plant.
Alvarez, though, has dismissed the fight as little more than a cash-grab by a fighter at the tail end of his career — and Covington says that this is a sign that Usman wants to avoid 'tough' fights on his way out the door.
"It's probably the funniest thing I ever heard in my life. I mean, man, that's just sad, man. That's not even believable. Like, come on, man. Let's talk about things in the realm of possibility. You're acting like a little kid. He's just trying to get paid," Covington said to James Lynch of MMA News.
"I mean, the bottom line: He doesn't want to fight tough fights anymore, man. He wants to get this big-money fight and just walk off in the sunset. He doesn't want it anymore. He doesn't want it like want it, and that why you're probably gonna see that guy leave the sport within the next year, and I'm still gonna be here. I'm getting better. I haven't even hit my prime, man. So when I hit my prime, 34, 35 years old, man, look out, James. These guys are all in trouble."
Covington most likely isn't getting another shot at the UFC welterweight title while Usman retain the crown after now dropping two fights to the champion — but judging by his comments, he seems more than content to outlast Usman on the UFC roster and work his way back into the title picture one way or another.
Comments
comments