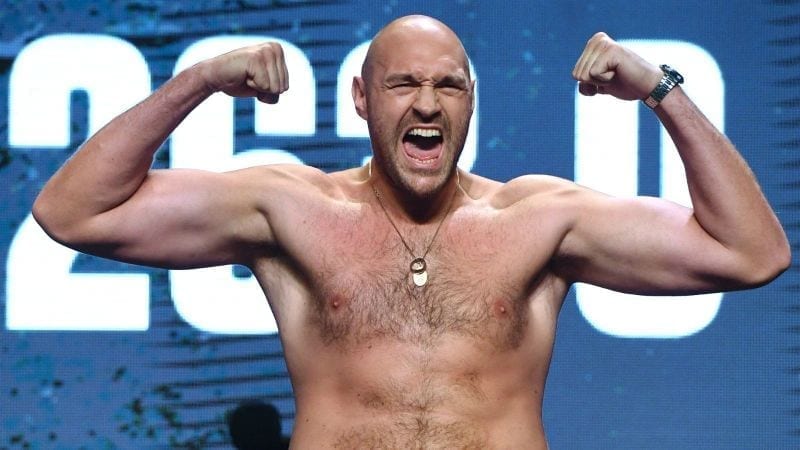 On the surface it's probably a bit strange that the world's heavyweight champion is predicting the demise of a YouTuber, but this is the world we live in today.
Around three weeks remains until Jake Paul takes on what will almost certainly be his sternest test in the ring thus far when the takes on the undefeated Tommy Fury, brother of WBC heavyweight champ Tyson — and Tyson Fury is predicting that it won't go well for the former Disney star when he sets foot in the ring in Tampa on December 18.
"Poor old Jake Paul will get severely knocked out," said Tyson, who is training his brother for the fight. "[Jake and Logan Paul] are not fighters. Tommy will knock him into next week."
The comments came at Wednesday's press event in the UK during which both Furys and Paul were in attendance, with Jake clapping back at his forthcoming opponent: "He doesn't have a chin. He's never been hit hard by anybody.
"He has fought nobody. He couldn't crack an egg!"
View this post on Instagram
Tommy Fury, though, suggested that Paul is all talk when the cameras are rolling — but less so behind the scenes.
"After our last fights on the same card, I rocked up with four people to his after-party. I saw him and what did he do? He didn't [do anything]. He sent a security man over to say: 'Please leave'. When he gets in the ring with me, he will find his level. He'll be out in the first round."
Paul later alleged that Fury had asked for a photograph of the YouTuber several years ago — to which Fury disagreed.
"Tommy is a fan of mine. He asked me for a picture back in 2017," said Paul.
"I asked [Jake's brother] Logan Paul! You are living off your brother's name!" replied the Englishman.
The beef between the two will be settled in a few weeks' time but as the presser showed on Wednesday, the time for talking isn't over just yet.
Comments
comments