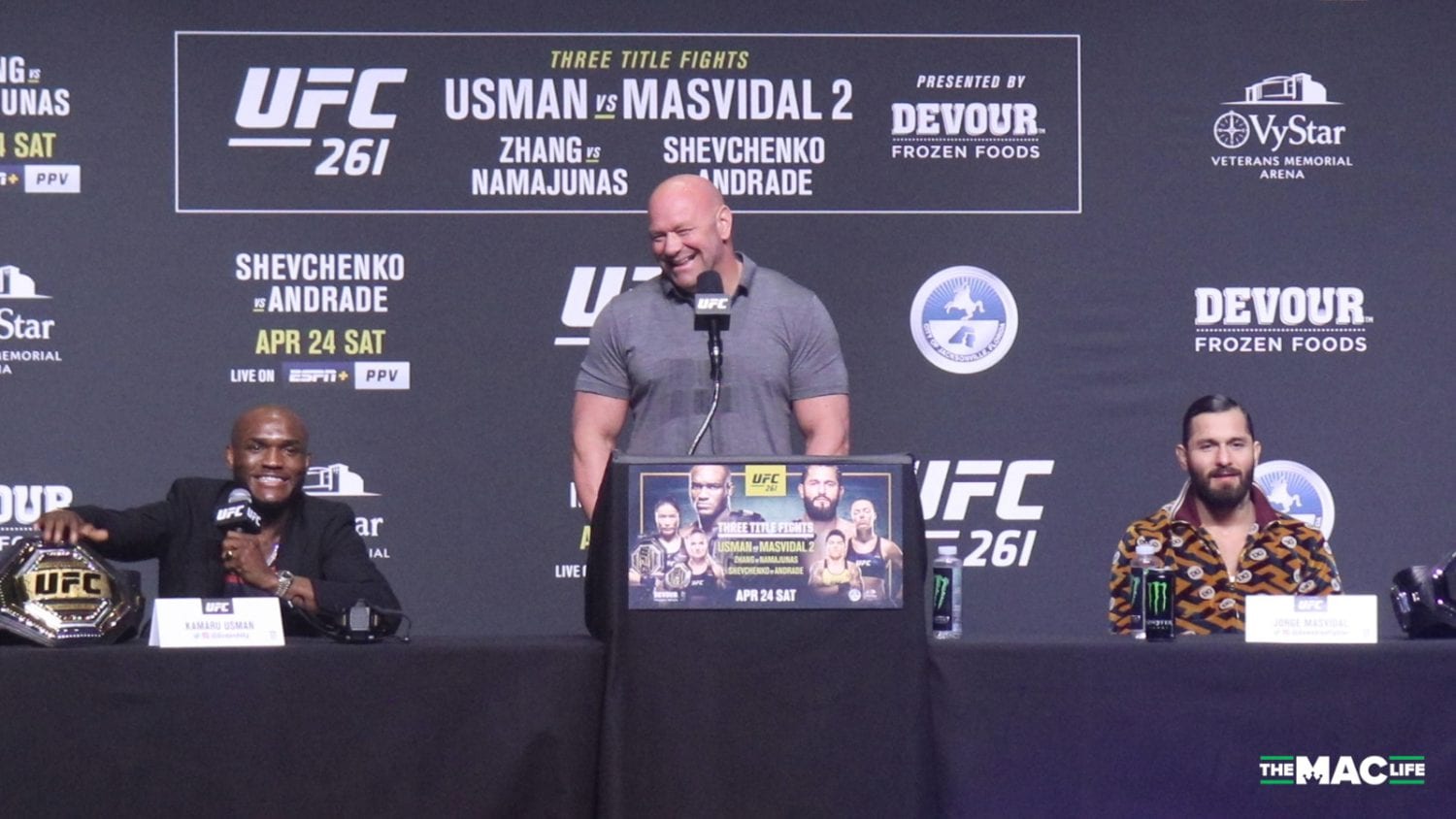 Kamaru Usman doesn't care if Jorge Masvidal's bringing anything extra to the party on Saturday.
The two welterweights are set to clash for UFC gold in the main event of UFC 261, but Masvidal came to today's press conference in Jacksonville sporting his silver title strap that he won by defeating Nate Diaz in November of 2019.
But while Usman might have noticed the other belts on stage, it was his own that mattered most.
"You gotta be a BMF to compete for that one, and this dude ain't it," Masvidal said about Usman.
"What belt?" Usman responded. "There's three belts, three shiny belts here. This is what's important. Not that piece of shit."
It wasn't the only interaction the pair had.
At one point, Masvidal was asked about the clear fan appreciation for him, which he said stemmed from the love for his style of fighting.
"You can hear it yourself, see it yourself – these guys want violence," Masvidal said. "They don't cheer for me because I'm so good looking or the food that I eat, nothing, that's not why they cheer for me. They cheer for me because I give everybody their hard-earned money."
While that may be the case, the champion had some hard data to back up his own opinions.
"Let's be honest," Usman said. "You got 14 losses in your career, seven in the UFC, you're 3-3 in your last six, you are sitting there today because I chose you. I'm coming around the track and you're the first guy that I'm about to lap. Period."
Comments
comments