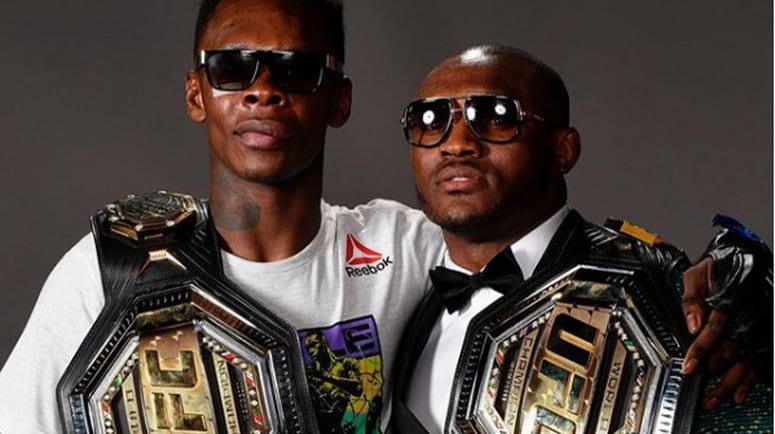 What do you do if you want to become a two-division champion but your friend holds the belt in the weight class above? Why, you move up two weight classes, that's what.
This is exactly what reigning UFC welterweight champion Kamaru Usman says he was interested in doing to prove his pound-for-pound credentials after ruling out any move to 185-pounds to take on Israel Adesanya, another fighter from Nigerian extraction and whom he said a fight with is out of the question.
Former 205-pound champion Jan Blachowicz, though, that was a different story.
"I was going to skip Israel and go fight Jan at 205," Usman said. "Because I'm pound-for-pound, I want to prove it. No matter what weight it is, I thought he was a really good match-up for me."
Blachowicz, who has since lost the world title to Glover Teixeira, stands just two inches taller than Usman but would have likely outweighed Usman in the cage by anywhere from 25-40 pounds, assuming that Usman would have weighed in close to his 'walking around' weight of 200-pounds or so.
While this obviously didn't come to pass, Usman will have his hands full in his next contest in his own weight category after UFC boss Dana White confirmed recently that Leon Edwards, owner of the second-longest win streak in the division, will finally get his shot at the world title at a date yet to be confirmed later this year.
"One hundred per cent [Edwards is next]," White said to TSN. "That kid's had a rough run. He deserves it. If you look at it, Colby lost to [Usman] twice, Gilbert lost, Leon's next. He's number three."
Comments
comments