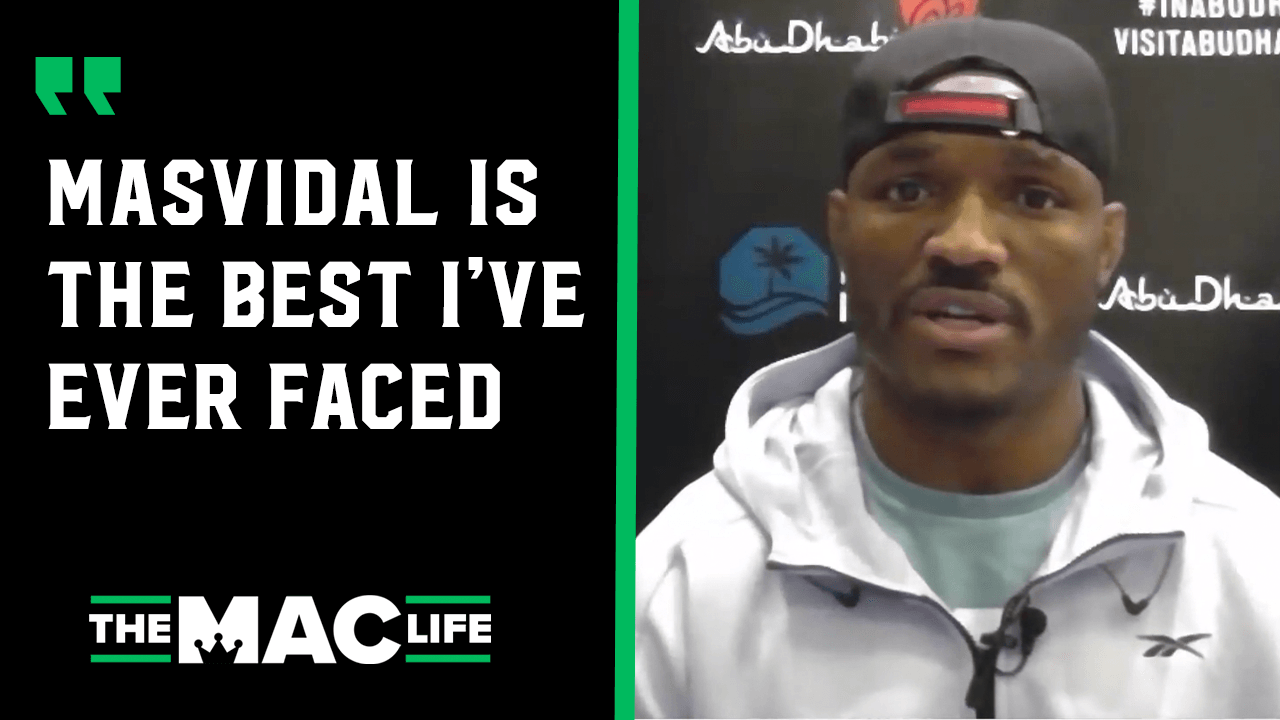 Kamaru Usman might dislike Jorge Masvidal, but he refuses to take him lightly on Saturday night.
In fact, the UFC welterweight champion went as far as to claim Masvidal is the most dangerous opponent he's fought up to this point of his career.
"He's the best out of each and every one of them (Usman's past opponents)," Usman said. "He's the best, he's the next guy in front of me. He's the toughest guy in front of me, so I don't take him lightly. I'm going out there with all my thoughts, the thought that he's the best opponent that I have faced today and I have to go out there and treat him accordingly."
Usman and Masvidal have been on bad terms for some time, with the two even needing to be separated at a media day earlier this year. According to Usman, however, his role as champion means he can't take Masvidal lightly, even if he'd like to.
"At the end of the day Masvidal is the biggest, baddest, opponent that I have ever faced up to this date," Usman said. "They're supposed to make a big deal out of that because he's no slouch. I know that he's tough. I know that he presents a different challenge, but that's my job. That's why I'm a champion, that's why I'm on top.
"We've seen previously, my previous opponent said that he was going to leave me out on a stretcher just like Masvidal. He said that they will leave me on a pool of my own blood and that they would carry me out on a stretcher. My opponent before that,  Tyron Woodley, said if it came to wrestling, he'd kick my ass. If it came to jiu-jitsu, he'd break my arm. If it came to striking he'd, knock me out. And we saw how all that turned out. So you know, that's the story they say just to try to build themselves up and hype themselves up. But very quickly, when they step in there, their dreams of being champion turn into nightmares quickly."
Comments
comments