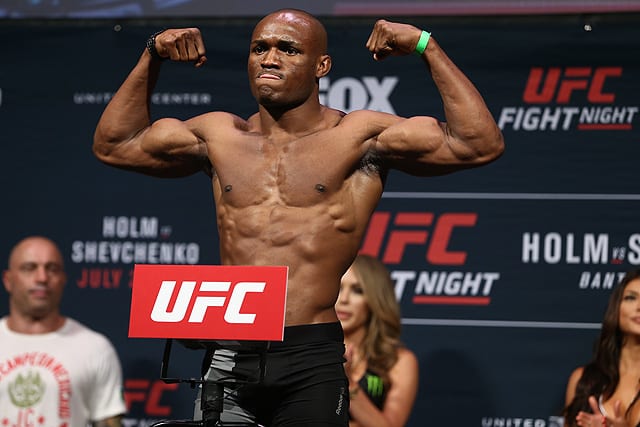 Many a professional fighter has had trouble with Kamaru Usman so we don't expect that a fan would be able to do much better.
This is exactly what appears to have happened at the Professional Fighters League (formerly World Series of Fighting) event in New York on Thursday, as Usman and his manager Ali Abdelaziz were involved in an altercation in the crowd.
You can watch footage of the incident below:
The video appears to show a fan hurling abuse at Usman, who retaliated by shoving the audience member. When Usman turned his back it appears to show the fan push Usman, after which a melee breaks out. The situation grows more serious as Usman's manager Ali Abdelaziz joins in the melee. This isn't the first time that Abdelaziz has been involved in a fight at an MMA event, as he reportedly punched fellow manager Malki Kawa during a UFC 150 press conference.
More recently, Abdelaziz was involved in a scuffle between Khabib Nurmagomedov and Nate Diaz.
It is not yet clear if any action will be taken against Usman or Abdelaziz following the incident.
Comments
comments