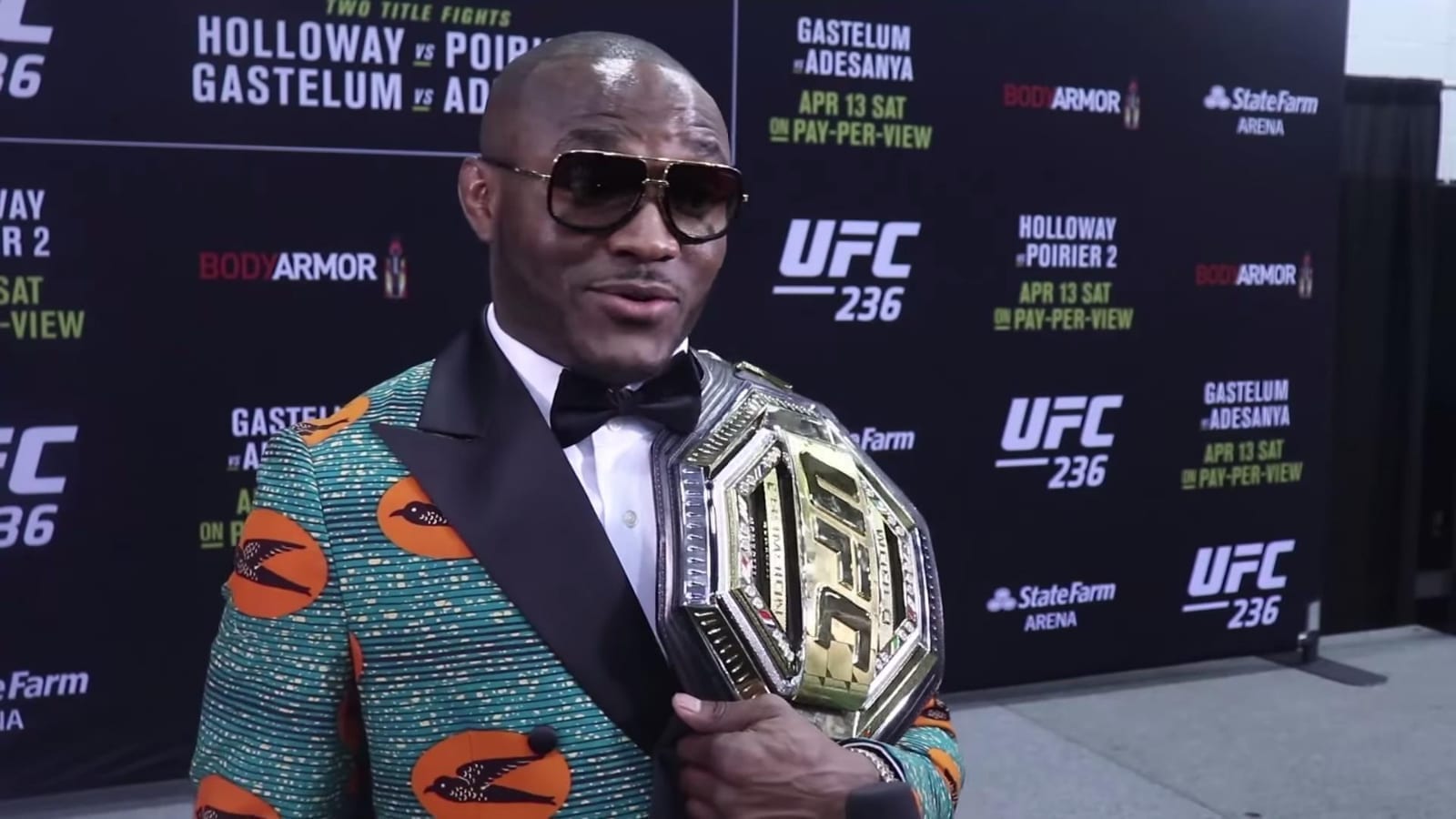 Kamaru Usman understands why Colby Covington is the way that he is. What he doesn't understand is why Covington can't seem to turn his shtick on and off.
Covington raised eyebrows last weekend in Newark when he made a comment about Matt Hughes and the train collision that left the UFC legend nearly dead. For Usman, he can't put his finger on why Covington occasionally lets the veil slip and show he doesn't mean what he says.. only to immediately go back to insulting others.
"So this is the thing that I don't understand," Usman said, speaking to Chael Sonnen recently. "I understand what he's doing. I get it, and I appreciate it. As much as I don't like him, I appreciate it what he is doing, but the problem is, now you blur those lines, because if you actually watch that fight, you watch what happened at the end, yeah he talked all that about Robbie, this and that, basically trying to sell the fight, I get that. Then after the fight, you're shaking hands, you actually watch him say, 'I love you, man.' Basically stating that I want you to understand that I'm just selling this fight here, that it's no hard feelings.
"I get that, but then you get back on the mic and you say something as personal as that, that blurs all lines from entertainment to personal because that is personal. I'm pretty sure that's not something Matt Hughes would say, 'Hey, yeah, go ahead and use that. That's fine. Talk about that."
While nothing is official, it's all but confirmed Covington will be fighting Usman for his welterweight title later this year, with UFC 244 in New York speculated as a possible date.
–
Comments
comments