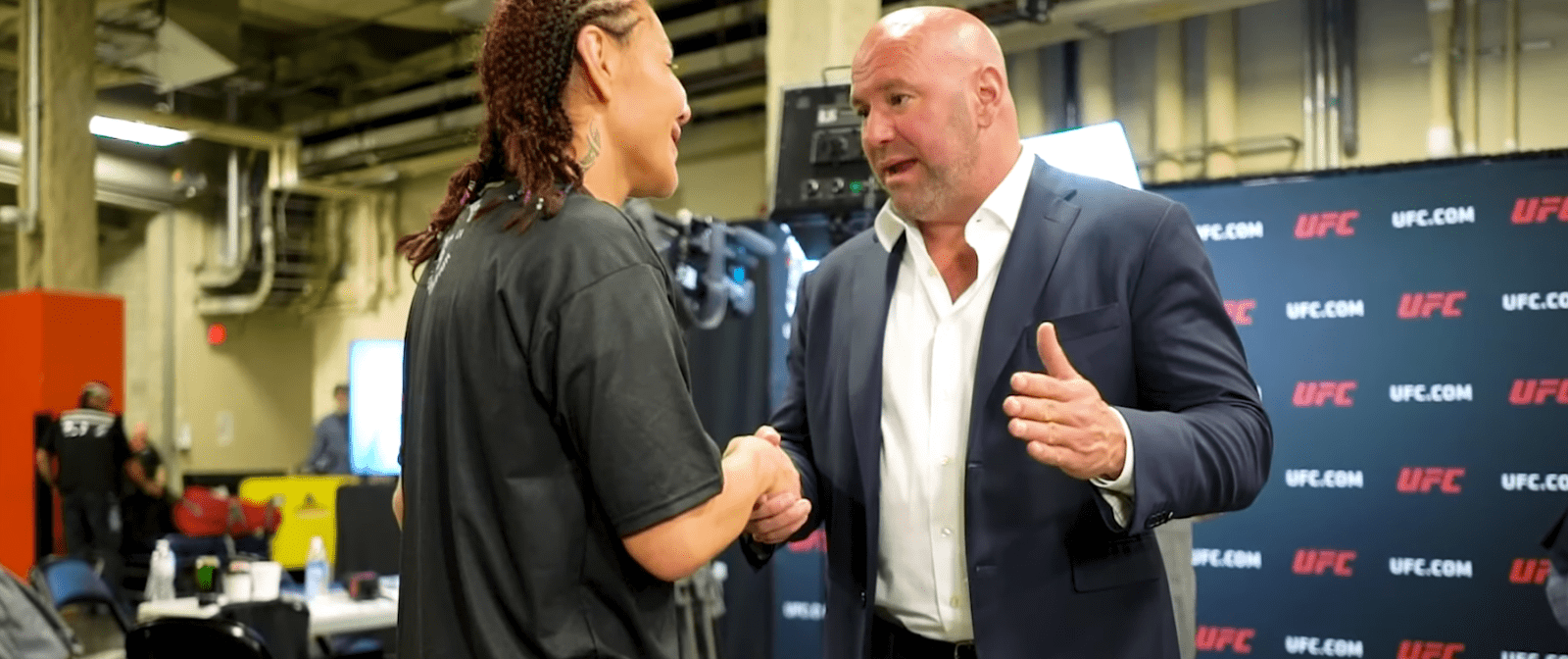 The relationship between the UFC and Cris Cyborg is apparently over.
Certainly, for UFC president Dana White — who went on a 9 minute rant about the featherweight on Tuesday — there's no reason for Cyborg to keep fighting in his promotion, and which ever side of the disagreement you fall on, it's been clear the two parties have never really been able to get on the same page.
In UFC commentator Joe Rogan's eyes, however, the reason we're talking about the end of her time with the promotion instead of seeing White and Cyborg resolve the issue is down to an incorrectly edited video Cyborg's team posted to her channels.
Footage of Cyborg and White talking backstage at UFC 241 was shared with captions added that didn't match what White said, and the video was cut in a manner that would give them credence.
"They fucked up. Cyborg's team," Rogan said, speaking on his podcast the Joe Rogan Experience. "Whoever did it, whether it's her boyfriend or whoever it was that edited that video, that lied and put words in his mouth, is so fucking stupid.
"You don't think that they're going to do something about that? You're out of your goddamn mind. When they edited that video to say that "whenever I'm talking in public I'm not telling the truth," which is not what he said at all, and then to have it edited and cut right there…"
The footage has since been deleted, and Cyborg publicly apologised to White.
–
Comments
comments