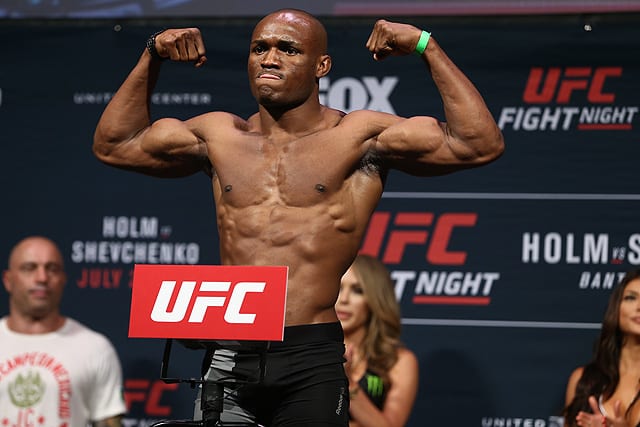 Kamaru Usman proved himself again as a man to watch in the welterweight division on Saturday night.. in a sense. 
While Usman's unanimous decision win over Demain Maia in the UFC Chile main event proved Usman was more than capable of fighting amongst the division's elite, it wasn't the most exciting of affairs, and Usman's dominance was still outshine by the general drabness of the bout.
In the fourth, Usman did look to have Maia in trouble, dropping him with a hard punch, but the jiu-jitsu practitioner managed to get back to his feet.
"Nothing but respect for Demian Maia," Usman post-fight. "He's a legend of the game, it was an honor to be in here with him. … For all the talk of I've never faced a top-10 fighter, I just met a legend of the game, two-time title challenger, and I dominated him."
Going forward, Usman has earned the right to a top opponent at 170-pounds, although that may have to wait, as Usman believed he may have broken his hands during the fight.
Comments
comments