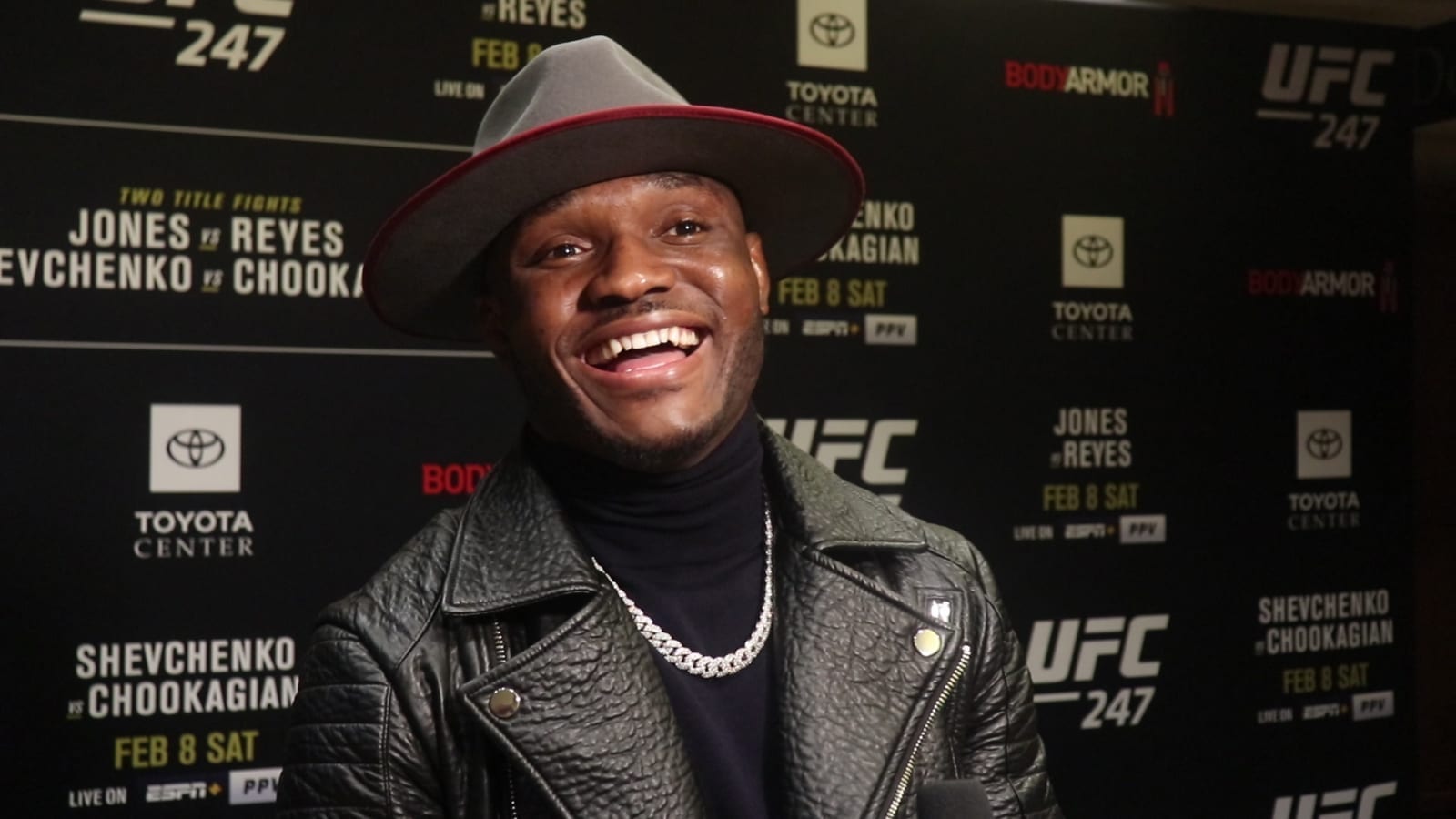 Kamaru Usman considers the 'BMF Belt' on the line this Saturday night in his fight with Jorge Masvidal, after he feels the contender has portrayed the one-off title as a legitimate trophy.
Usman meets Masvidal in the main event of UFC 251 in Abu Dhabi, and already it's shaping up to be an incredibly anticipated encounter. Despite the well-known grudge between the pair, the champion Usman is maintaining his calm ahead of the fight and claiming Masvidal's late introduction doesn't shake him.
"
"At the end of the day, when you're in training camp, the way that I train, you see no face," Usman said, speaking to TMZ Sports. "At the end you see no face. I have to be ready that when I cross into that Octagon, I have to turn on the Nigerian nightmare and leave Kamaru Usman on the outside. And, so I see no face by the time I'm in there anyway.
"Now it's a little extra push to go in there and really do some damage. It didn't make no difference.
"The fight will go a specific way and that's the way I want it to go. I'm dominant from start to finish in each and every one of my fights and I say that. Even in that last Covington fight, yeah, I took some licks but I was still dominant in every way. I controlled the fight until I put him out. That's how I fight."
As for the BMF belt? Usman says bring it because he thinks Masvidal and his team have done talking about it.
"They're saying it's a BMF — they're really considering this a real title. Kind of like an interim thing, they're really considering this a title. So you know what? After I go out there and beat his ass and ragdoll him, that shit is coming home with me so I can throw it in my closet."
Comments
comments