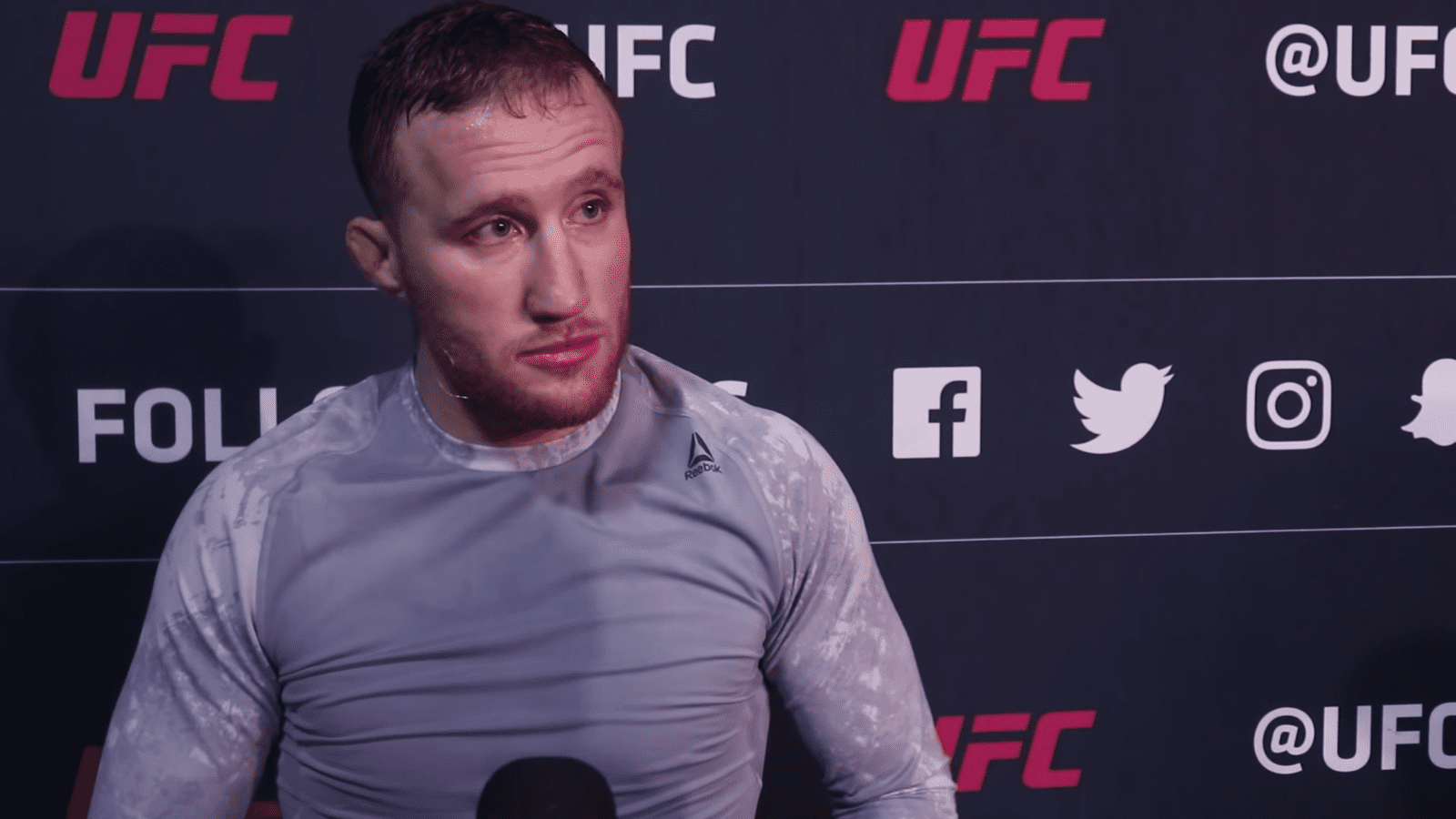 There aren't many sure things in life but some are just bound to repeat themselves constantly and consistently until the end of time.
Death and taxes are the two most well known but you could add a few others to the list; England losing penalty shoot-outs, dropped toast always landing butter-side down but, more crucially to this point, the idea of Justin Gaethje and Tony Ferguson being in exciting fights.
Now can you imagine if that was against each other? Well, according to Gaethje himself at last night's MMA Awards in Las Vegas he was offered the opportunity to face the top-ranked Ferguson recently but he turned it down as told to Aaron Bronsteter.
Justin Gaethje: "They called me to fight Tony (Ferguson) on four weeks notice and I can't do that." pic.twitter.com/5QBhf4zZ5x

— Aaron Bronsteter (@aaronbronsteter) July 4, 2019
"They called me to fight Tony, it was four weeks notice. I can't do that. I can't go in there compromised," Gaethje said. "It is a huge opportunity to miss out on but I asked them if they could push it until Saturday [UFC 239], but they couldn't do it. So, 'Cowboy' got the bid. I mean I would love to fight Tony. I want to fight the Russian. I got to get through Tony, or through one of those guys."
View this post on Instagram
'Cowboy' Cerrone ultimately got the billing opposite Ferguson on June 8 in Chicago, a fight won by 'El Cucuy' after a grotesque swelling closed one of Cerrone's eyes forcing the bout to be stopped for medical reasons to hand Ferguson his 12th successive win. When asked if he would savour a future bout with Ferguson, along with the adequate preparation time a bout of that magnitude would require, Gaethje said that it would be 'foolish' for Ferguson to face him when he is on the doorstep of a title shot.
"I think Tony earned his shot at the title. I think he would be foolish to fight me or anybody before he fought the winner of Khabib vs. Poirier. So yea, that is my answer."
Gaethje last competed in March where he earned first-round knockout of Edson Barboza, following on from a similar result against James Vick the previous August. This halted a run of two straight KO defeats to Eddie Alvarez and Dustin Poirier.
Comments
comments