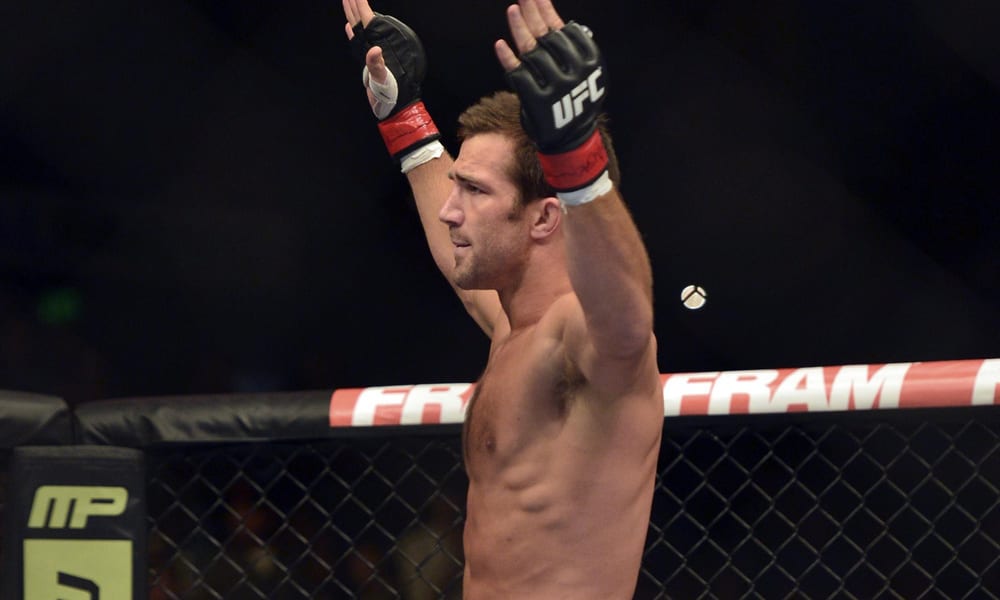 Luke Rockhold hasn't been around much in the last couple of years but it's good to know that the American Kickboxing Academy standout hasn't lost his confidence. 
The former UFC middleweight champion dips his toe into the deeper pool at 205-pounds for the first time on Saturday night at UFC 239 in Las Vegas where he faces Poland's Jan Blachowicz. It's strange to think that Rockhold has fought just three time since defeating Chris Weidman for the 185-pound title in December 2015 — with just a sole win against David Branch to show for it — but if you are to listen to Rockhold days out from his bout with Blachowicz, he has already mentally identified his path to Jon Jones.
View this post on Instagram

World champ chess That's how you wrap camp #ufc239
"Jon is talented. I've envisioned fighting Jon for a long time," Rockhold said via MMA Fighting. "I've studied him. I know what he's capable of. I know how I would fair. I'm well prepared. I've broken Jon down many times with D.C. and without.
"Look at the division, look at the people there," he continued. "I'm fighting the No. 6 ranked guy in the world. Look what's ahead of me. There aren't that many options for Mr. Jon Jones and I've proven myself in this game. I'm not looking to f—king dance around. I'm looking to go straight through. Straight to Jon," Rockhold said.
'D.C.'s got a fight coming up. He ain't fighting that fight [against Jon Jones] any time soon. He's got a heavyweight fight coming up. I'll be prepared for what's there. I'm going to go handle my business and we're going to see where the lay of the land is. I'll be proving myself July 6."
The fact that Jones' next and last opponent are refugees from the middleweight category, Rockhold's talk of a route to the champion does have some weight to it. And, as he says, he will immediately stand out in a division filled with, as he sees it, 'slow' fighters.
"I have a harder time with smaller guys than bigger guys, I always have," he explained. "But these guys are slow, they're not as technical. I'll pick them apart and dominate them. You give me a little extra size, a little extra strength but I still have my speed, I still have my technique. I'm going out there and it's not looking good for my opponents.
"I don't lose to people like Jan. I'm coming with everything I have."
Comments
comments