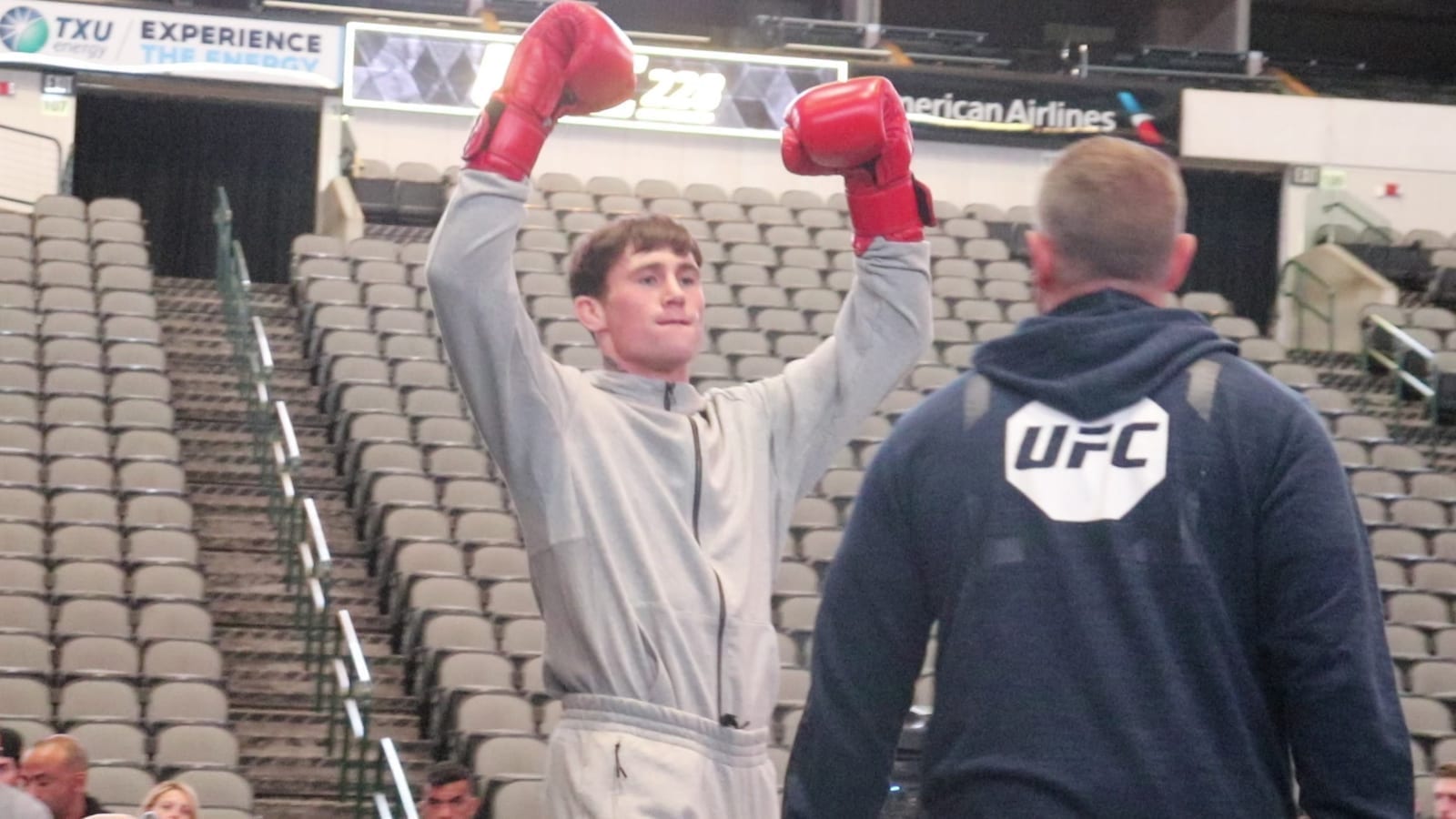 Almost as soon as he rose to prominence inside the UFC, talk of Darren Till moving from welterweight to middleweight begun.
A huge man for 170-pounds, conversation around Till's weight has become a staple of his fights, something that was only amplified by his missing weight at UFC Liverpool when he fought Stephen 'Wonderboy' Thompson. While the Englishman hasn't missed weight since, two losses back to back at welterweight seems to have put the pedal down on the idea he might be better suited at 185-pounds.
According to Till himself, he's open to change, and certainly doesn't see it as being an unfeasible task.
"Obviously TJ got popped for whatever he got popped for," Till said. "As I say, it's none of my fucking business really. I don't think he really should have been doing it and fair play he came out and said, 'Blah, blah.' But again, none of my business. … When he fought [Henry] Cejudo he did look physically – he looked like me at 170. He just didn't look like TJ, because TJ's a beast. Cejudo's a very good fighter as well, but I think it would have been different at a higher weight."
"I do have to think about them things," Till said. "I wouldn't be small at 185. I'd be right in the mix in there with them guys. The great guy, the interim champ Israel (Adesanya) is a great fighter. The champ (Robert Whittaker) is a good fighter. There's a few beasts. The one guy who is a scary guy is Yoel (Romero)."
–
Comments
comments