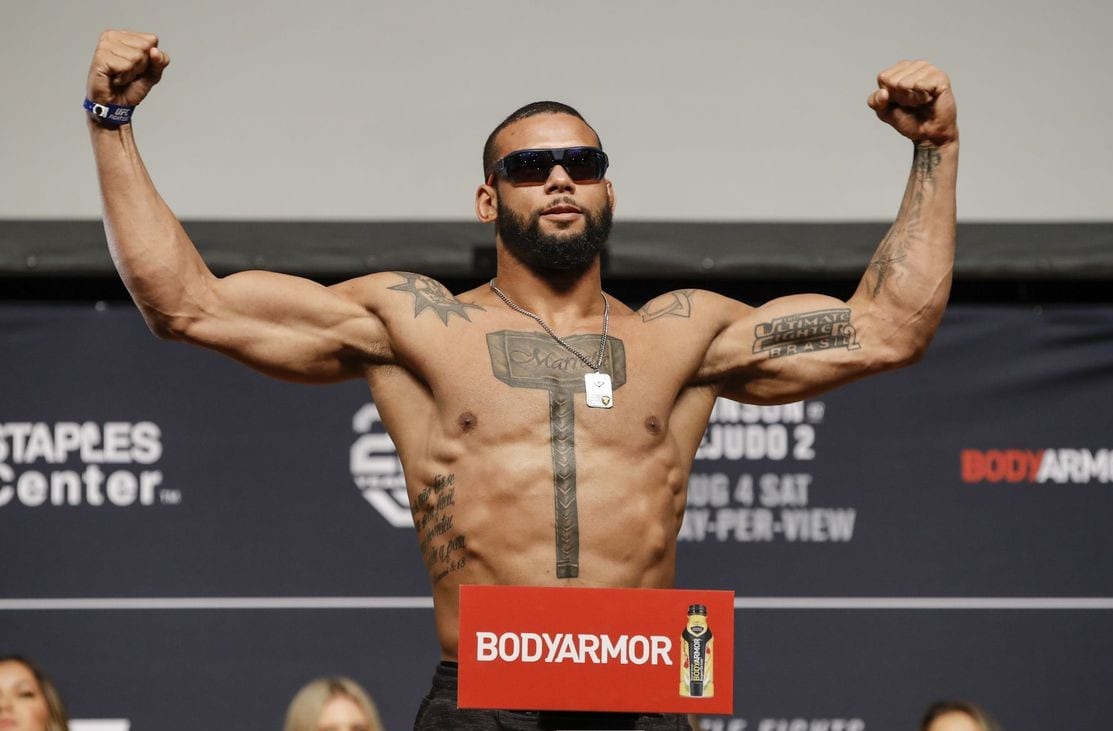 Thiago Santos has as difficult a task as exists in modern day MMA in this weekend's UFC 239 main event when he attempts to become the first man to cleanly defeat Jon Jones in mixed martial arts. 
Of course, this is a job easier said than done. A blueprint doesn't exist to defeat Jones and he has remains without equal at 205-pounds but one man with a vested interest in Jones is the main who has twice failed to defeat him inside the octagon, Daniel Cormier.
'DC', who is linked with a third bout with Jones before his impending retirement, has long held a rivalry with the light heavyweight champion since first losing a decision to him and then being knocked out in their second meeting (though this result was later overturned to a no-contest after Jones was found to have had an illegal substance in his system. So with that said, it doesn't come as a great surprise to see who Cormier is rooting for this weekend.
"I think Santos needs to go in there and fight his fight," Cormier said via MMA Junkie of Santos' path to victory. "Don't think about what he has to do different than everybody else, what he needs to do to be better. Just fight your fight. Don't worry about all that other stuff. All that other stuff is just white noise. Worry about Thiago Santos and give yourself a chance. It's a tall order for him. It's gonna be a tough fight for him."
A tall order but not an impossible one. The Brazilian fighter, 35, has won eight of his last nine in the UFC to include impressive finishes of Jimi Manuwa and Jan Blachowicz in his most recent fights but those challenges pale in comparison to those he faces on Saturday.
Jones presents unique challenges to his opponents, not least his length and size which has flummoxed foes in the past and this is something Cormier says that Jones must be aware of when he sets foot in the cage.
"I saw them standing face to face the other day, and I thought Santos was a little bigger," Cormier explained. "And he's not as tall as I thought he was. And I think he'll realise early how difficult it is to deal with Jones's length."
Comments
comments