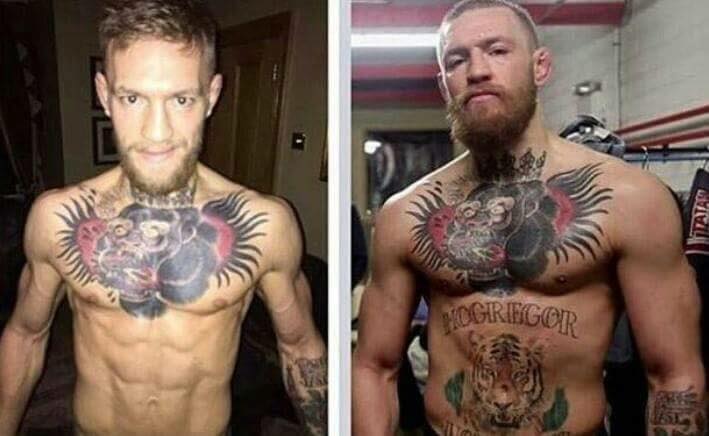 This weekend's UFC 239 card from the T-Mobile Arena in Las Vegas is notable for a number of reasons but underneath two world title bouts, as well as a fascinating welterweight contest between Ben Askren and Jorge Masvidal, sits former middleweight champion Luke Rockhold as he begins a new chapter of his career at 205-pounds.
Rockhold will face Poland's Jan Blachowicz in his debut light heavyweight assignment in a new path forged in part, perhaps, by a defeat to Yoel Romero well over a year ago. Of course, the American Kickboxing Academy standout is also getting older (he's 35 in October) and, as anyone of a particular vintage who has ever clocked up the miles on a treadmill while encumbered with a sauna suit with advise, the practice of cutting weight can become trickier as the years tick on.
Having said that, fighting in numerous weight classes has rarely been as in vogue as it is now. While fighters like Randy Couture and B.J. Penn blazed a trail in doing so in a past era of mixed martial arts, Conor McGregor's victory against Eddie Alvarez to secure his second consecutive UFC world title in Madison Square Garden a couple of years back seems to have opened a door through which dozens of others have followed.
To some, or even most, the idea of moving up a weight class seems to be a relatively simplistic one. You get to eat more, you have to cut less weight. It makes sense on paper but reality tells a different story.
"A lot of people think that cutting is difficult, but honestly, going up a weight class is even harder," famed sports nutritionist George Lockhart said to The Three Amigos podcast in the past. "If you're a naturally bigger guy, obviously this doesn't pose the same problems, but people seem to think that all you have to do is just eat more food and lift weights, and your performance will increase.
"What will happen is you'll slow down dramatically, and in this sport, speed is everything – speed, power, and cardio is king. You start adding on unwanted pounds, just adding on worthless weight, not only are you going to slow down, you're going to gas out quicker, and your performance is going to decrease a lot. At the end of the day, it's actually harder to gain weight properly than it is to lose it and still increase your performance."
So, how best to move up in weight?
First it is important to identify if you have the correct motivation for doing so. While everyone will be unique in their own way, some real-world examples can serve as cautionary tales. Roy Jones Jr. is one of the finest, most technical boxers in history and in 2003 he upped a division to face John Ruiz in attempt to capture one of the sport's heavyweight titles for little other reason than for it being a challenge in and of itself. Jones would win a decision but when he shed the weight and moved back down his punches were noticeably slower and his forcefield-like defence appeared to desert him.
As for you, though, moving up weight should only be considered if you are taller and leaner than your opponents primarily. There are no secrets with how to gain weight but you should eat more (clean) food, lift more weights and get proper sleep each night. Crucially though, don't forget to focus on your form and technique during this process as you want your body to work with your weight gain, not against it.
What should you eat?
A major impulse for some may be to just eat more, but it depends on what you are putting into your system. Bulking up your muscle with a minimal by-product of fat is the goal, so you'll have to put that chocolate bar down unfortunately.
The following foods are considered beneficial as part of a healthy diet: Salmon, cottage cheese, quinoa, eggs, oats, chia seeds, avocado. There are more, that's just some of them.
What should you lift?
A sturdy weight-training schedule should accompany your meticulous attention to diet. There are various weight training regimes you could train (several of them are listed on these very pages) but a good rule of thumb to consider from the get-go is that you want to visit the gym at least three times per week. At first, stick to schedules which you can do 8-12 reps of and which access various muscle groups.
Once you are comfortable there, you can reduce your schedule to two times per week, up the weights you're lifting considerably and look for reps between 3-6.
When should you sleep?
One of the most important factors related to bulking up is also the easiest to do. Your muscles will grow while you rest, so you need to look for between 7-9 hours of restful, continuous sleep per night. Naps can help you fill in any gaps in your sleep schedule, with even quick 10 minute snoozes known to provide notable benefits.
Comments
comments