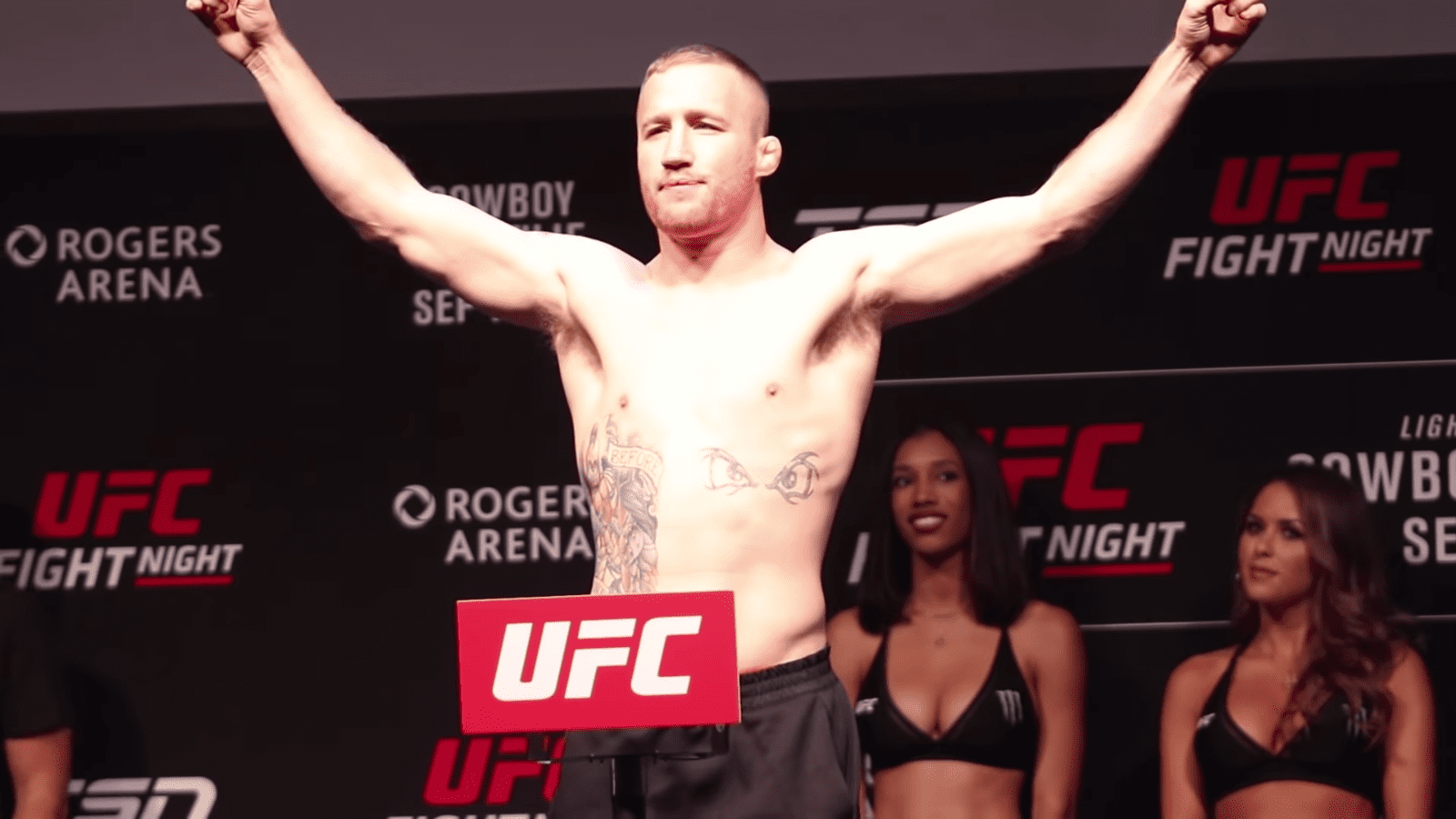 Justin Gaethje has taken the postponement of his fight with Tony Ferguson in good humour.
'The Highlight' was supposed to meet Ferguson at next Saturday's UFC 249 for the interim lightweight title, only for the card to be pushed back after ESPN leaders asked UFC president Dana White to "stand down."
White revealed yesterday he still planned to get his much-discussed 'Fight Island' up and running, and would aim to have the sport back on track in roughly a month's time. For Gaethje, apparently the entire affair has given him a renewed sense of gratitude, to both the fans and his partners in business.
"I really felt a surge of energy and support as this fight was building up from so many people across the world, it was very humbling," Gaethje posted to his social media. "I am thankful to represent Safford, AZ and my great friends and family. I'm going to be working hard to be ready next time the opportunity arises. Let's get through this fight we are all facing right now by having a positive impact on our immediate surroundings (family, neighbor, community) Thank you!! 🙏 The boss Dana White is someone I am proud to do business with."
Gaethje stepped in to replace Khabib Nurmagomedov on just 2 weeks notice.
Comments
comments