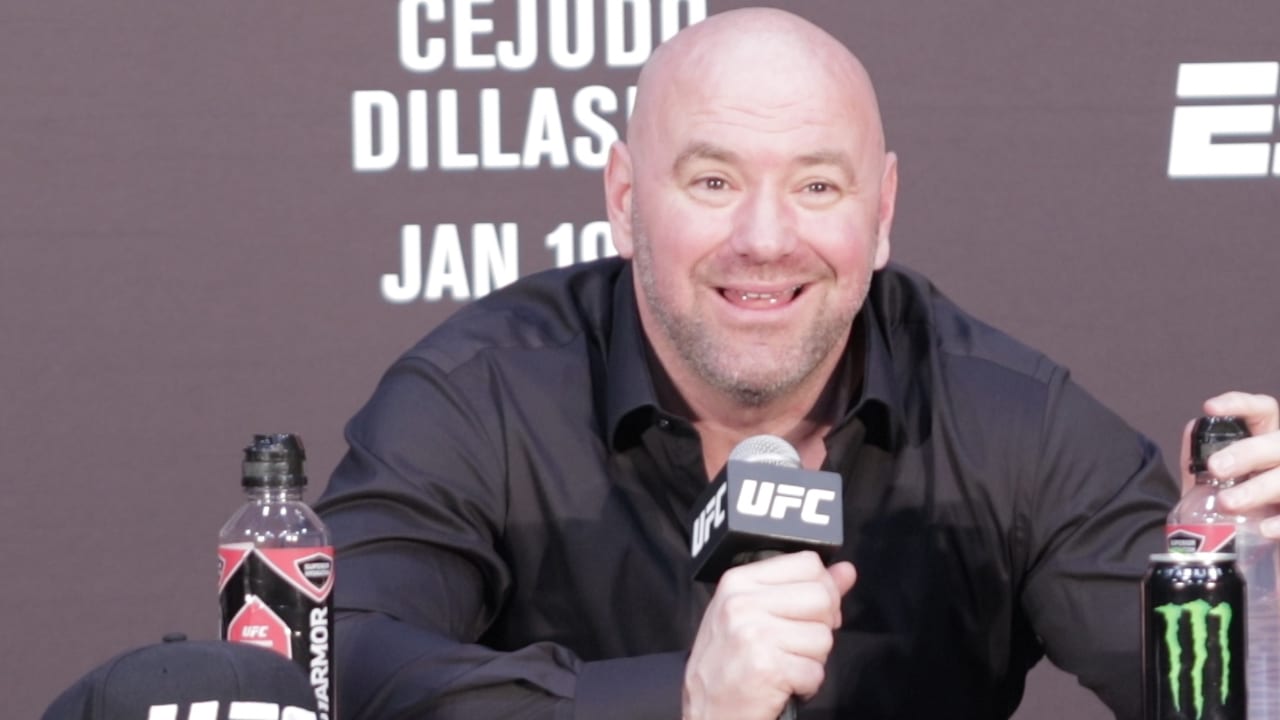 UFC president Dana White may have suffered a setback yesterday afternoon when he was asked to postpone UFC 249 by his partners at Disney and ESPN, but it seems he won't be set back for long.
While we won't see an event next Saturday, the UFC honcho is still bullish about his chances of getting his business up and running before long, even in spite of the coronavirus pandemic that has seen sports shut down all over the world.
Enter 'Fight island'.
White says he's secured a private island on which fighters can compete safely and securely, and says it's currently under construction and will be available in around a months time.
"That's why I'm telling all my guys not to worry. Cause Fight Island's going to happen," White told ESPN. "All the infrastructure's being built right now and getting put in place. As we get closer to that, then I'll start figuring out booking fights, getting guys ready plus I can ship guys over there earlier and they can start training over there on the island.
"So once that's all in place, you're looking at a month. A month, I'll have all that put together and guys can start training and can go there. I'm sure people are going to be ready to get out of their houses in another month and go to an island somewhere and train."
While the idea of flying athletes to compete on an island seems like something straight out of a movie, White says it's the necessary step to keep his company moving on as normal as possible.
"If you put me in a box, I don't believe that anything can't be done," White said. "Everything can be done under any type of circumstances. You just need to figure out how to get it done. That has always been my mentality. So if we got a place set up here in the United States and we were just running fights out of the U.S. with no international [fighters] — this is a global business that we have here — we keep running just U.S. fights, we'll smoke all the talent before we even get back to normal in the U.S. talent.
"We have to run both, international and local fights. So we got the local fights figured out. How do we run international? So Ari [Emanuel] and I came up with the island."
Timeframes are as uncertain as they've ever been with the very real-world issues we currently face in the coronavirus pandemic, but White believes all things going well, we can get fights on our televisions in a month or so.
"It's all coming together," White said. "It's all going to happen. I could go next week but this is what it is and I'll see you in a month."
Comments
comments