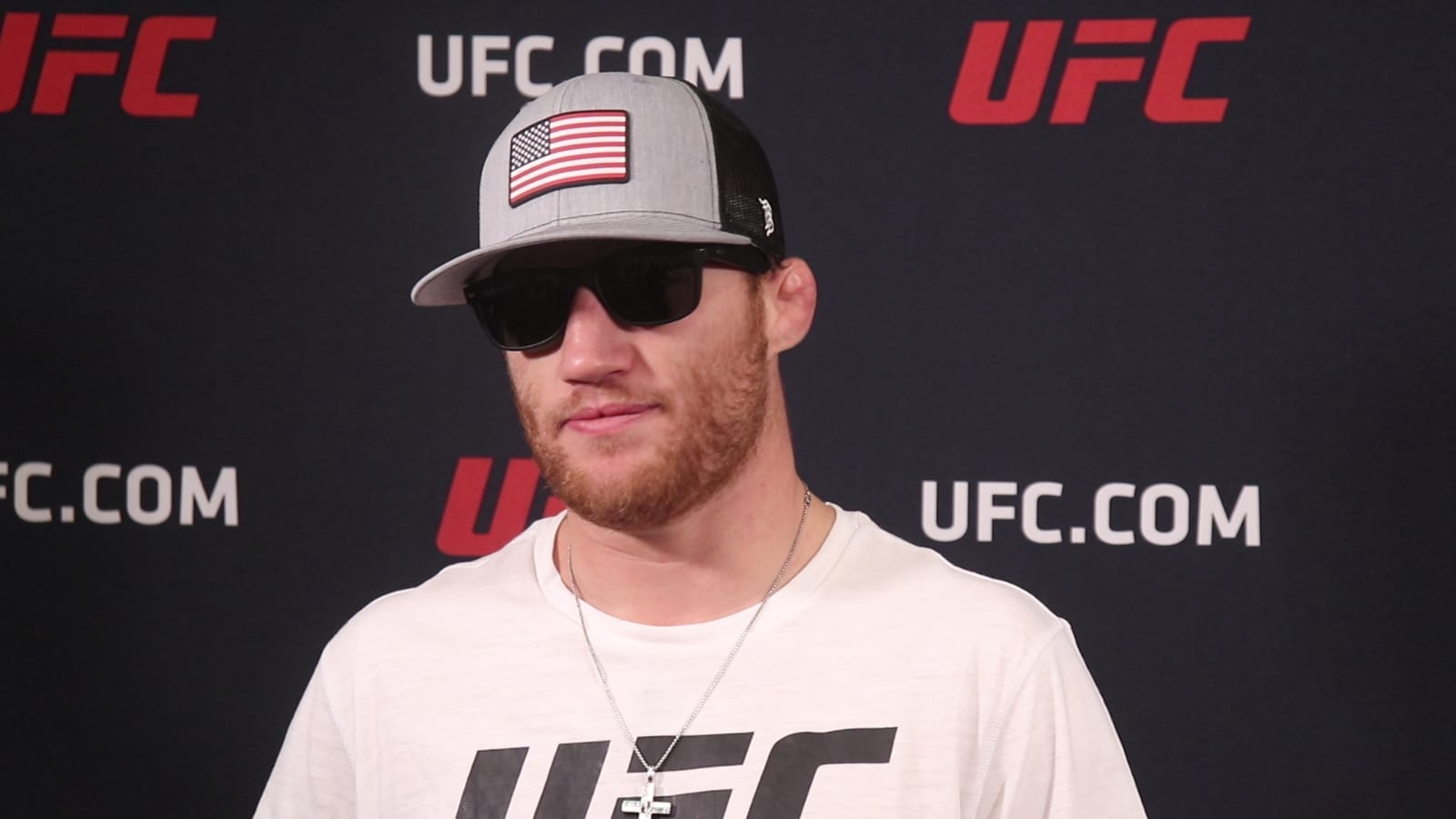 Justin Gaethje admits taking a fight during the coronavirus pandemic is a scary thing. It's even scarier to do so against a man like Tony Ferguson.
Gaethje will meet Ferguson on April 18 for an interim lightweight title as a late notice replacement for Khabib Nurmagomedov, and will do so surrounded by questions of location, health and safety and more.
For Gaethje, that's all fine. He likes feeling the nerves.
"Every time I've ever fought, there's never been this many unknowns, much less the unknowns we're dealing with right now," Gaethje said, speaking to TMZ Sports. "This just really is a terrifying moment, and I'm talking about the competition side. I know what I'm facing. Tony's been getting ready for Khabib Nurmagomedov to fight for a world title for the last three, four, five months, I dunno how long. Doesn't matter.
"But it's perfect. Because I always think they're working harder, I always think they're better than me, I always think they're luckier than me. I love to face adversity. I'm facing my fears right now, and I think that's what we all need to do."
While it's true Ferguson has had more time to prepare than Gaethje, Gaethje believes it all adds to the mythos of his legacy should he be able to pull off the victory.
"I'm gonna go out there, I'm gonna get a paycheck, which is nice," Gaethje said. "But ultimately I get a chance at glory. Heroes live forever, legends never die, and I'm literally here to make a statement. My name will carry on far longer than I'm here because of my effort, because of my work ethic, and because of the skills I possess."
And for all those who are criticising Dana White and the UFC for pushing on with an event when Nurmagomedov vs. Ferguson — one of the most anticipated fights in history — could potentially get ruined because of it, Gaethje has a simple message.
"Tony brings many challenges and I'm looking forward to facing adversity in there," Gaethje said. "I literally know that he thrives in dark places, and I consider myself to also thrive in dark places, so as disappointing as it is that Khabib and Tony [isn't] happening — if you're a fan of MMA, then you're an idiot if you're not excited about this fight."
Comments
comments