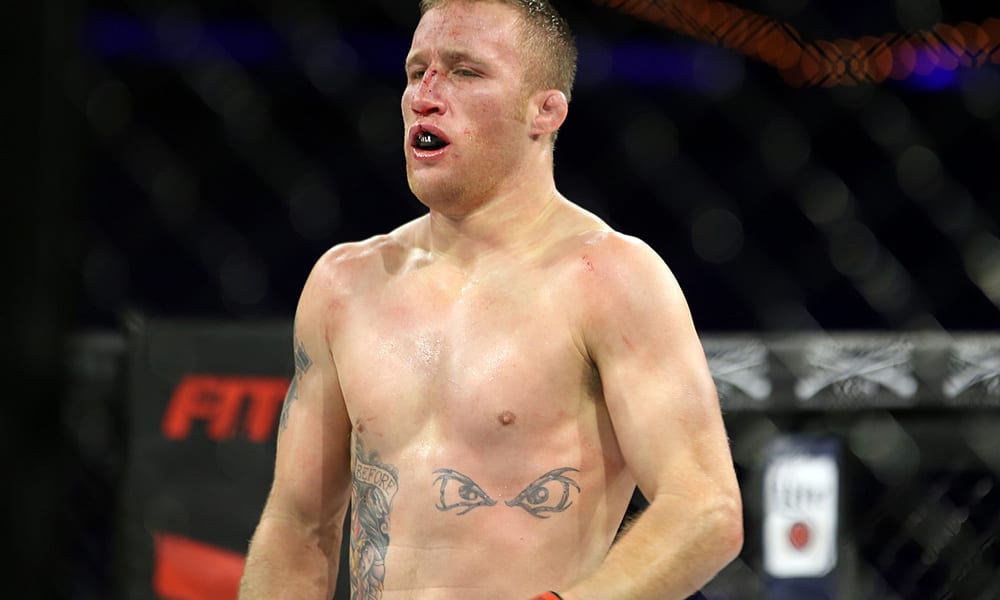 Justin Gaethje might not be holding James Vick's pre-fight comments against him, but that doesn't mean Saturday night's victory in Lincoln was anything other than sweet.
Vick had labeled a public campaign against Gaethje, claiming he was the Homer Simpson of MMA, and possessed a fighting style that would leave Gaethje suffering in later life. Despite those comments, post-fight both men were cordial after the result, with Vick even posting on his social media he was simply attempting to drub up interest in the bout.
For Gaethje himself, he admits he wasn't particularly disturbed by the remarks, and while he's not holding a grudge towards his opponent — he's not pretending he didn't enjoy the first round knockout either
'The Highlight' is BACK! pic.twitter.com/ZwerZxfOHK

— FOX Sports: UFC (@UFCONFOX) August 26, 2018
"I was so calm in there," Gaethje said, speaking on the Ariel Helwani MMA Show. "No matter what is said, as long as he makes it to the fight and I make it to the fight health, we make weight, we get to fight each other. None of that [talk] means shit anymore. That night I was so calm, I was so ready. I didn't really think about James at all until I got in there.
"I couldn't wait to see the look of death on his face, he was so terrified, and I loved it."
Going into the bout, Gaethje had already garnered a reputation amongst the UFC fans for being an out-and-out brawler who was prepared to take damage en route to a victory. On Saturday however, Gaethje attacked in a far more measured fashion, using his footwork to push Vick into certain positions before opening fire.
"He was stuck in a bad spot right away," Gaethje said. "As soon as he got on his heels, my feet cut him off. I cut him off ten different times, he was trying to get out of that corner. My feet just killed him. If you got back and watch that fight, just watch my feet alone."
Not that Gaethje is cementing himself as a more patient fighter from now on.
"I was fighting patient, and I really think I came on leaps and bounds in that department," he said. "I did good for a minute and 20 seconds, I dunno how long I can keep it up."
As per usual, after any high profile win the conversation moves on almost immediately to who the next contest is. No sooner than Gaethje left the cage was he being linked with other 155-pound fighters like Kevin Lee, Paul Felder and Al Iaquinta. While Gaethje wouldn't mind some time off before stepping back into a training camp, he is aware of the lightweight landscape, and he is aware how opportunities can come your way fast in this sport.
"I love what I do, I love it," Gaethje said. "I am uninjured, I am in shape. There's a lot of lightweight fights coming up, so if someone gets hurt I would definitely — I would need to know at least 5 or 6 weeks in advance. Who knows? I fight for money. I like to do that, I'm not going to be here forever."
Comments
comments