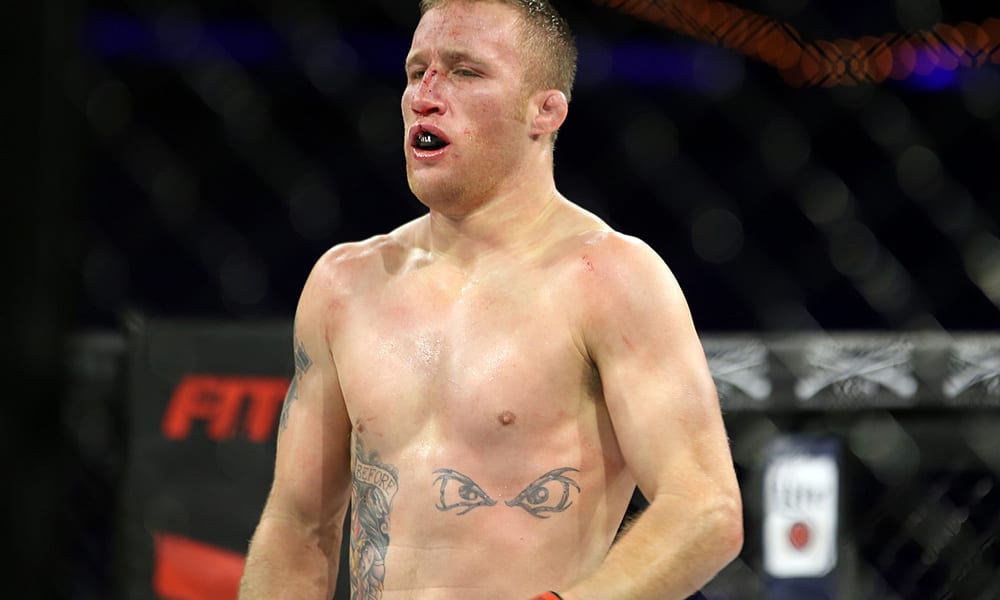 Anyone who has followed the careers of 155-pound fighters Justin Gaethje and Eddie Alvarez will know that the two share similar fighting philosophies. Both fighters aren't afraid — in fact, they favour — getting embroiled in the type of knock 'em down slugfests that fans of the sport crave. But what will happen when they face each other?
Both Alvarez and Gaethje were confirmed on Thursday as being the next coaches on The Ultimate Fighter, the UFC's long-running reality series which is now entering its 26th season.
Filming for the show has already begun, just days after Gaethje's successful UFC debut in which he defeated Michael Johnson via second round TKO. Alvarez was last seen in the cage fighting to a no-contest with Dustin Poirier at UFC 211.
Dana White confirms to @lthomasnews that Eddie Alvarez and Justin Gaethje will be the next coaches of The Ultimate Fighter. #TLTS pic.twitter.com/PLpGHoh8VX

— MMA on SiriusXM (@MMAonSiriusXM) July 13, 2017
Gaethje, the former World Series of Fighting lightweight champion, is an impressive 18-0 in his professional career and is considered one of the most exciting fighters in the lightweight division. Following his win over Johnson, the Arizona native was handed a six-month medical suspension so his coaching stint on TUF should be enough to keep him in the public eye until he's ready to compete once again.
As for Alvarez, following his UFC 205 loss to Conor McGregor and the subsequent no-contest with Poirier, the former 155-pound champ is in need of a win to reignite his career and in order to do that, he will have to crack the riddle of Gaethje, something 18 successive men have failed to do.
Comments
comments