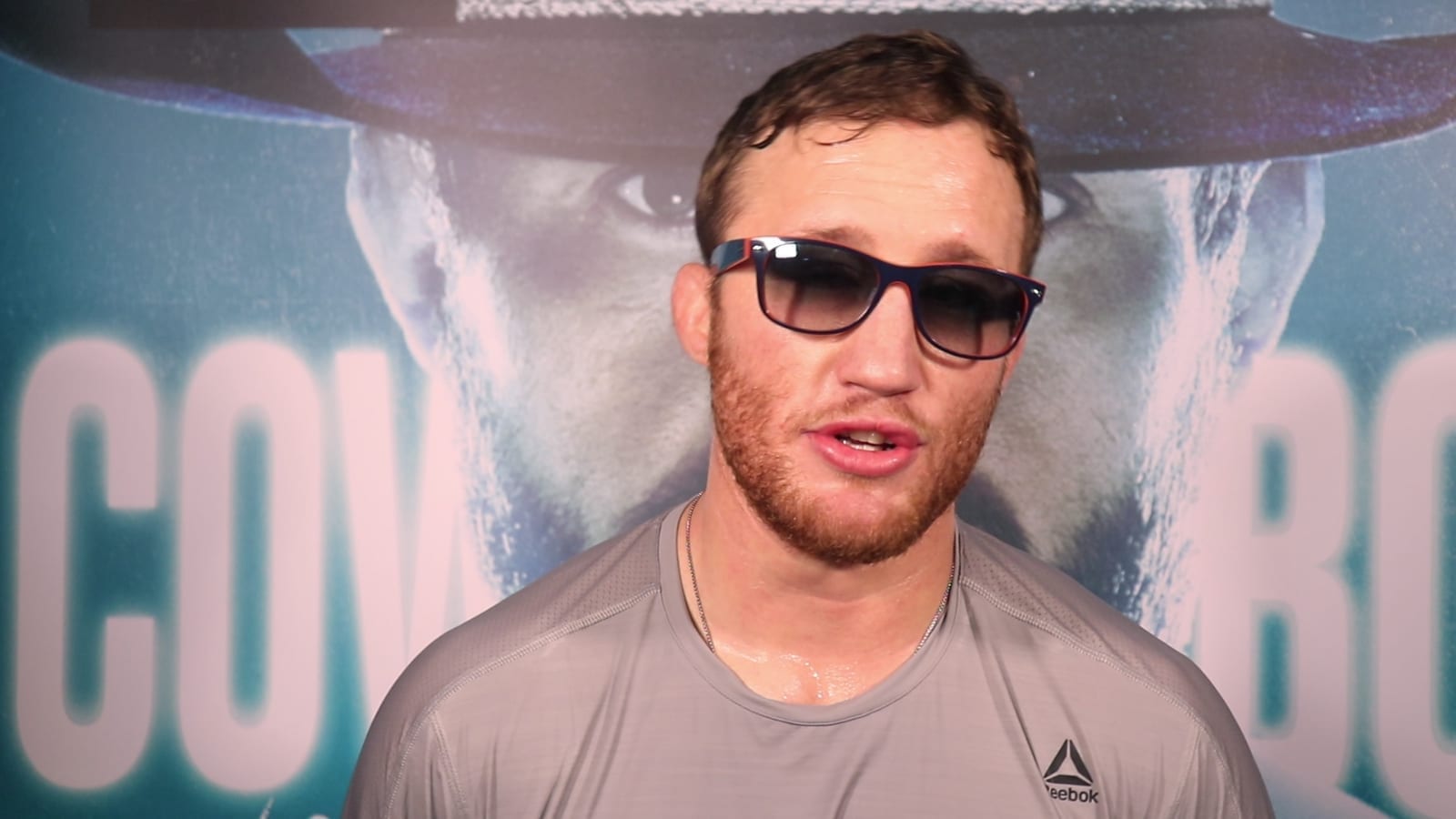 Justin Gaethje is known as one of the most violent competitors in mixed martial arts, and its a reputation he fully plans on keeping intact after his fight with Khabib Nurmagomedov at UFC 254.
The interim lightweight champion meets Nurmagomedov in the main event next Saturday night, and it's already set to be one of the most intriguing contests this year. In Gaethje's mind, one major route to success is to damage Nurmagomedov as frequently and quickly as possible, to put doubt in the champion's mind.
"I create damage," Gaethje said, speaking on Morning Kombat. "If I barely miss and barely clip, it's still damage, damage that's done. In a 25-minute fight, I will create damage one way or another. The thing about Tony (Ferguson) is that Tony loves that. (And) One sure thing about Khabib is that he does not love that.
"His main priority is to not take damage, so he can live a quality life and that's admirable. But when I hurt you, where does your mind go when your first thought is, 'Don't get hurt?' I don't know, I'm excited to see his reaction to that."
In Gaethje's mind, it's just a matter of physicality.
"I'm talking damage of nerves, of bone touching bone," Gaethje said. "When one person's bone touches another person's bone something has to give there. It's physics. It's as true as true can be.
"I think he's been cracked. I think he's been clipped, but I don't think he's taken sustainable damage like leg kicks, body shots, and things like that. I don't think nobody has been able to do that."
Comments
comments