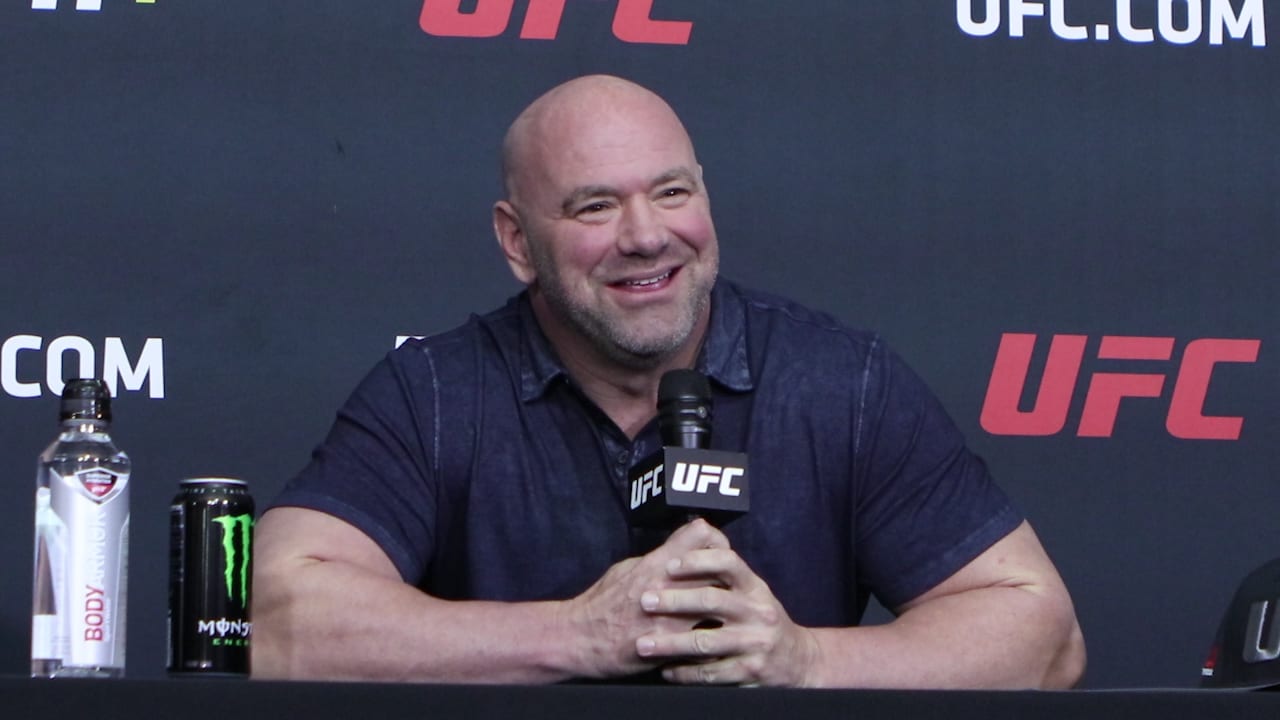 UFC president Dana White admits he has a problem with Israel Adesanya — but admits it's a positive one.
Adesanya has emerged as one of the biggest stars in the UFC after his win over Paulo Costa at UFC 253, and now has a number of opponents available to him, spanning over two weight classes. According to White, all are appealing, but it does require some thinking.
"We've got to talk to him," White said, speaking after the UFC Fight Island 6 official weigh-ins today. "That's a fight we could definitely make. But I truly think that the winner of Cannonier and Whittaker should get the next shot. He said he would fight Cannonier. He already beat Whittaker. Whittaker, if he wins, makes a lot of sense, too. It's a great problem to have. The winner of this fight should absolutely get the shot. You could look at the Blachowicz fight and say, 'Oh, that's fun, too.' Jon Jones is fun. He's got a lot of options.
"It's never a bad thing when you have a lot of options. It would be worse if we were sitting here going, 'Oh, who's next?' What do you do with this guy?'"
Adesanya's coach Eugene Bareman yesterday said the team were now targeting a fight with UFC light heavyweight champion Jan Blachowicz.
–
Comments
comments