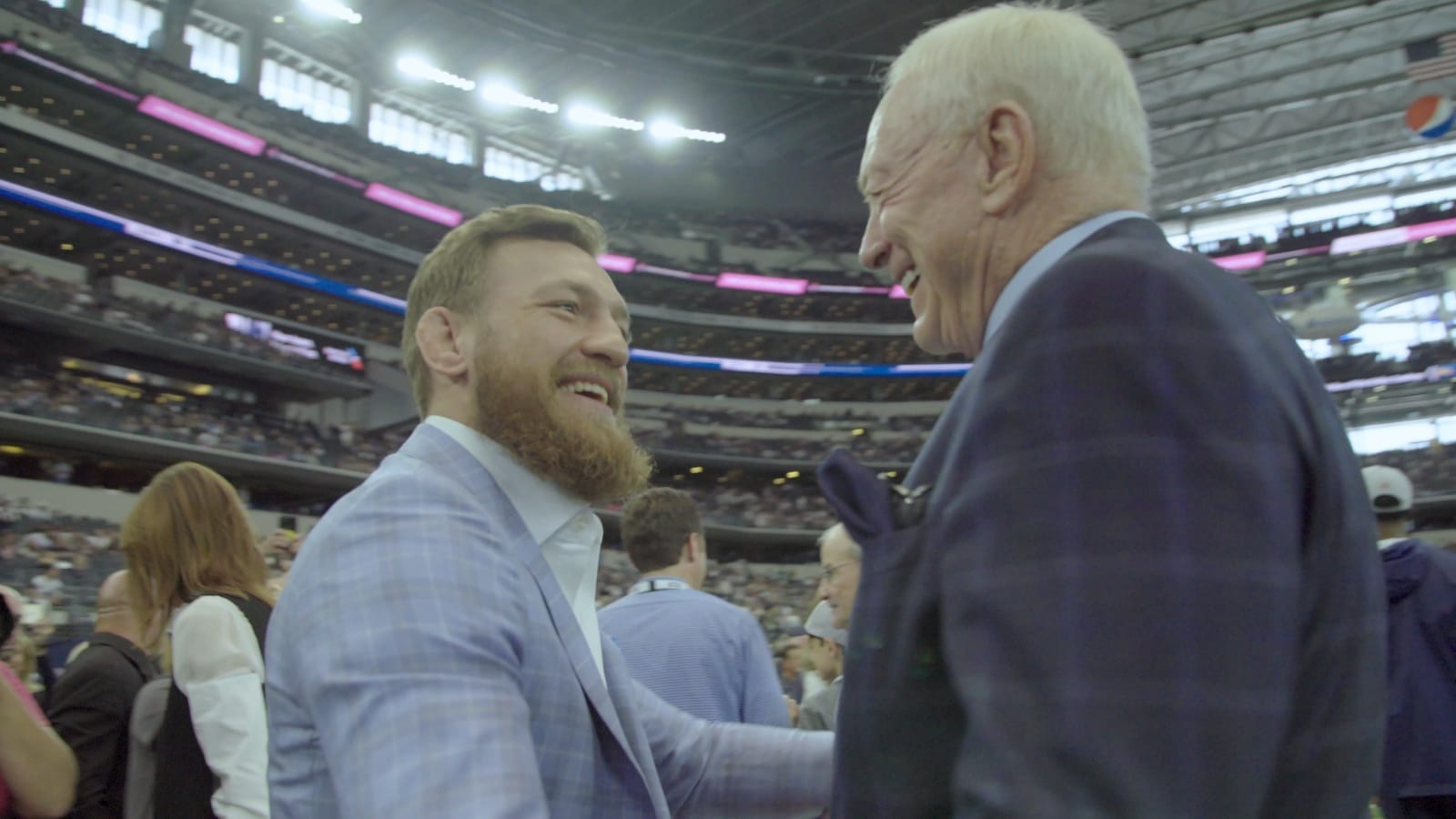 Cowboys owner Jerry Jones says he's more than open to the idea of a Conor McGregor vs. Dustin Poirier fight at the Cowboys Stadium.
McGregor and Poirier have accepted a fight in the UFC on January 23, but during his acceptance, McGregor proposed the idea of competing at Cowboys Stadium in Dallas, a venue he visited in 2018. During that appearance, he met Jones and told him in person he was desperate to bring the Octagon — and a McGregor event — to the 100,000+ seat arena.
"I was saying to your man Jerry Jones, the owner," McGregor said during his time there. "I was saying, 'You know what would look good in this stadium? Bang in the centre of it? A UFC Octagon'. But not only a UFC Octagon, a UFC Octagon with my bare feet inside of it ready to go."
I accept, Jan 23rd is on!
My goal is to see this fight take place in Cowboy stadium. Proper Style! Jerry Jones is a friend and the stadium can hold our crowd. I will be ready for Texas and Texas will be ready for my fans!
Then Manny. #McGregorSportsandEntertainment

— Conor McGregor (@TheNotoriousMMA) October 14, 2020
And it turns out Jones feels similar to the Irishman.
"Very much open to it. Very open to it," Jones said, speaking on 105.3 The Fan. "I'm a real admirer of his. He's one of the neatest individuals I think I've met, period. He has an unbelievable — to be as physical as he is — he has an unbelievable personality and charisma.
"He's special. It would be quite a day for AT&T Stadium to have him."
Comments
comments