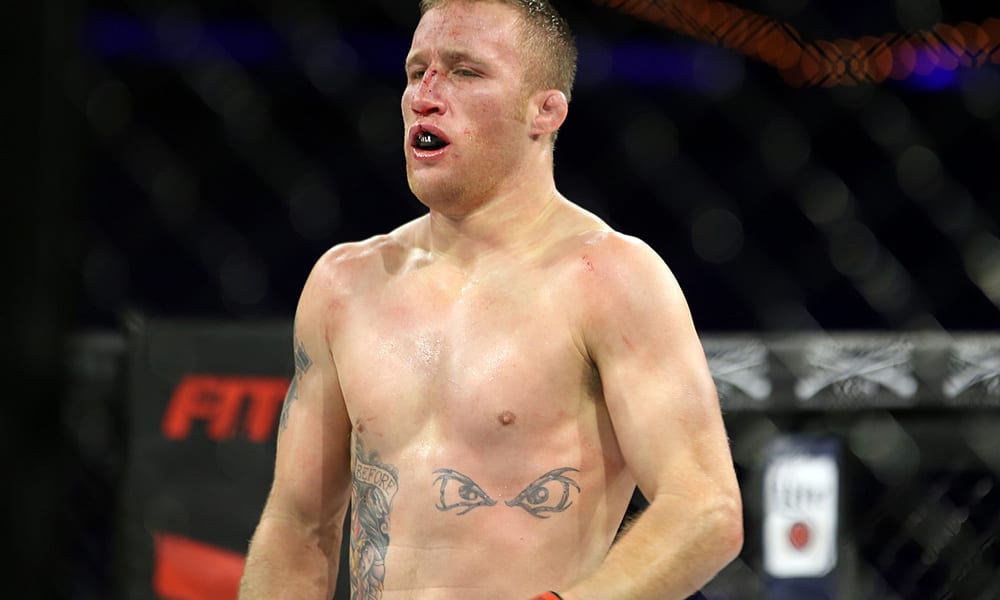 There are few certainties in this world, but one is that Justin Gaethje loves to fight.
Known for his wild, scrappy style with constant pressure, Gathje is known for his kill-or-be-killed style, with little care for the consequences of such an aggressive manner. And wouldn't you know it, the newcomer to the UFC lightweight division believes he has a kindred spirit in the 155-pound champion Conor McGregor.
With McGregor now the biggest active fighter in combat sports, it's almost become a lottery to see whom will get to face him upon his return to the Octagon. While Kevin Lee and Tony Ferguson will face one and other for the UFC interim lightweight title, there are also rumours of a third fight with Nate Diaz taking precedent upon the Irishman's return.
But if you ask Gaethje, a coach on the latest season of The Ultimate Fighter (opposite former McGregor opponent Eddie Alvarez), he believes a solid performance along with an exciting style would entice the UFC lightweight champion into picking him as an opponent when he comes back.
"McGregor, when he comes back, he's gonna pick whoever he wants," Gaethje said at a media lunch Wednesday (transcribed by MMAFighting). "As the competitor that I see him being, he's gonna want the most dangerous guy. When I finish Eddie Alvarez quickly, that's gonna be me. On paper and on TV, I'm the most dangerous, violent guy in this division. Most hittable guy. So that's probably someone he'd want to fight. As long as I knock out Eddie Alvarez quickly, that's my goal; to get that fight."
And while Gaethje acknowledges there's set to be an interim title in the mix of things, he doesn't believe the two men fighting for that belt — Ferguson and Lee — will do enough to make McGregor see adversity in a fight with them.
"[McGregor] has to come back and he's not gonna want to fight Tony Ferguson or Kevin Lee," Gaethje said. "Being the crazy person I am, Eddie Alvarez and Conor make me nervous and make me lose sleep at night. I don't lose any sleep when I think about Tony Ferguson or Kevin Lee. Not saying they can't beat me or wouldn't beat me. They just don't do it for me. I would want someone who did it for me. It would be Khabib [Nurmagomedov] or Conor. I would love to go to Ireland.
"He loves [fighting]," Gaethje continued. "He fucking loves it and he's crazy like I am about this sport. It has to do it for him. Obviously the pay has to be big, he's a businessman. Smart businessman. But I don't think that Ferguson or Lee would do it for him."
Comments
comments