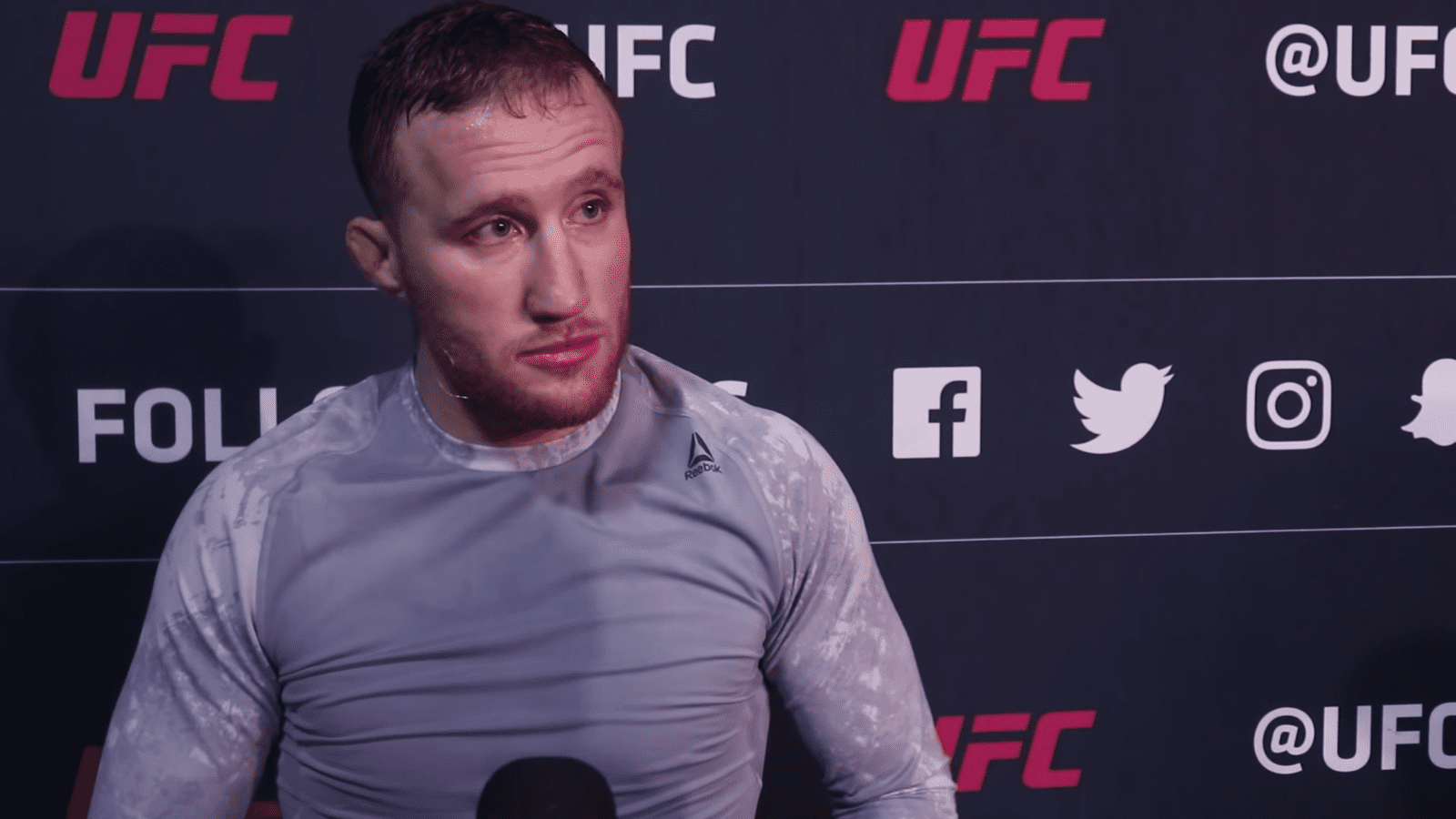 Justin Gaethje refuses to be cowed by his loss to Khabib Nurmagomedov, and instead has an idea — he and Conor McGregor should fight for the now-vacant title.
Earlier tonight, Nurmagomedov defeated Gaethje with a second round submission, before announcing his retirement in the Octagon. While it was a stunning moment, the Russian cited his mother's wishes and his father's tragic passing as the reasoning behind his decision, all of which makes plenty of sense.
In spite of the loss, Gaethje believes his position at the top of the division remains firm, and since McGregor's fight with Dustin Poirier (reportedly targeted for January 23) hasn't been announced yet, the American believes there's a contest to be made.
"With him retiring, I'm No. 1," Gaethje said. "Poirier and McGregor are going to fight [Jan. 23]. They haven't made it official, so if McGregor wants to bounce out and get the belt, then I'm right here. If they want to give it to someone else, then so be it. But I'll be ready. I'm ready to fight again. This is my job. This is my life. I love it so much."
Earlier today, McGregor wished Nurmagomedov the best in his retirement, writing on his social media: "Good performance @TeamKhabib. I will carry on. Respect and condolences on your father again also. To you and family. Yours sincerely, The McGregors."
Comments
comments