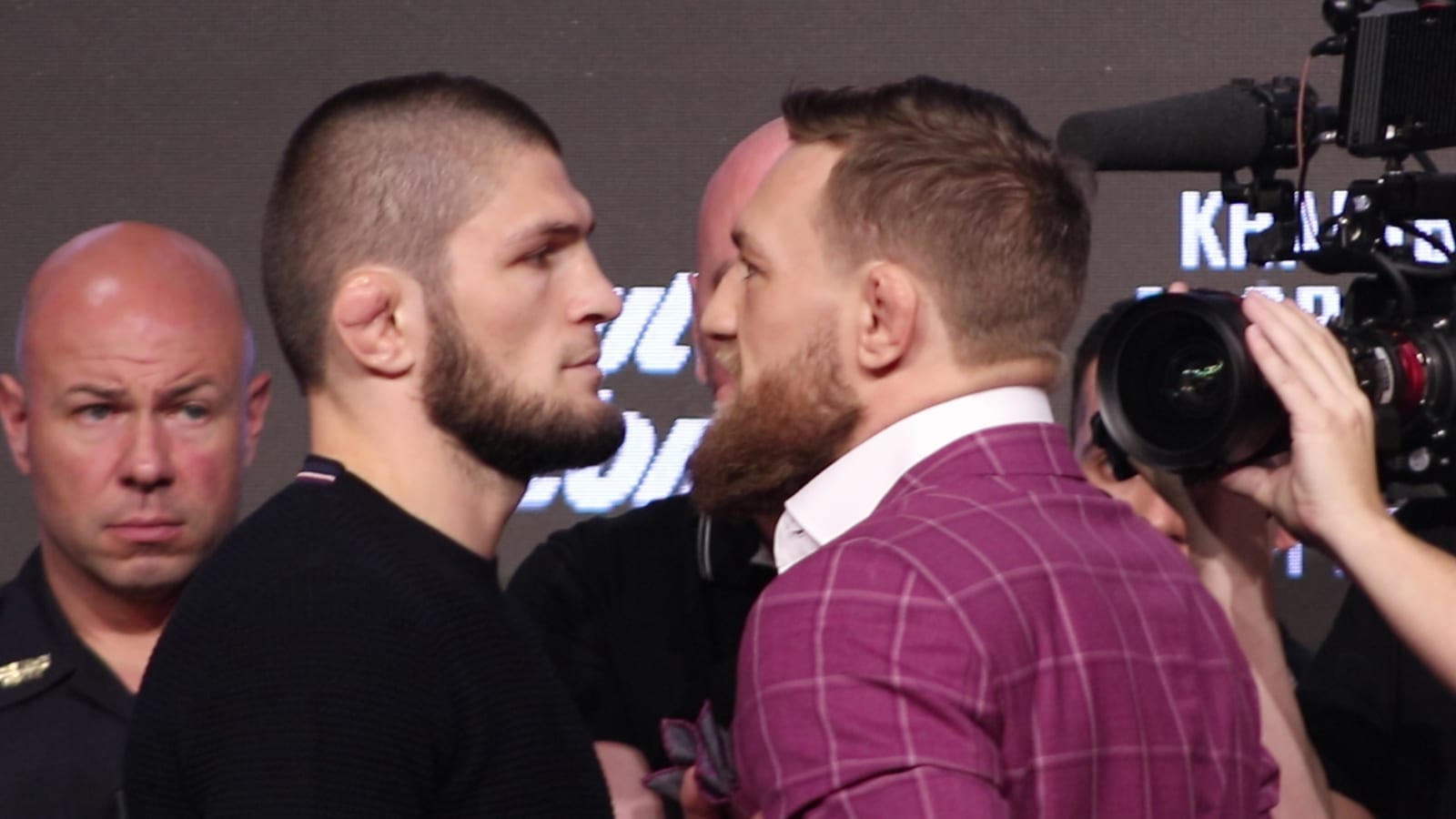 While they may have been as fierce rivals as ever seen in combat sports, Conor McGregor has reacted to Khabib Nurmagomedov's retirement with well wishes.
Nurmagomedov retired inside the Octagon after defeating Justin Gaethje in the second round, citing the loss of his father and wishes of his mother as the reason for leaving the sport.
"Today I want to say it was my last fight. No way I'm gonna come here without my father," Nurmagomedov said, speaking to Jon Anik. "It was first time after what happened with my father. When UFC called me with Justin, I talked with my mother three days. She [didn't want me to] fight without father, but I promised her it's gonna be my last fight. And if I give my word, I have to follow this."
And despite all the bad blood that happened between them, and despite the fact McGregor had publicly wanted a rematch for some time, it seems the Irishman has nothing but understanding for Nurmagomedov's decision.
"Good performance @TeamKhabib," McGregor wrote. "I will carry on. Respect and condolences on your father again also. To you and family. Yours sincerely, The McGregors."
Good performance @TeamKhabib.
I will carry on.
Respect and condolences on your father again also. To you and family.
Yours sincerely, The McGregors.

— Conor McGregor (@TheNotoriousMMA) October 24, 2020
–
Comments
comments