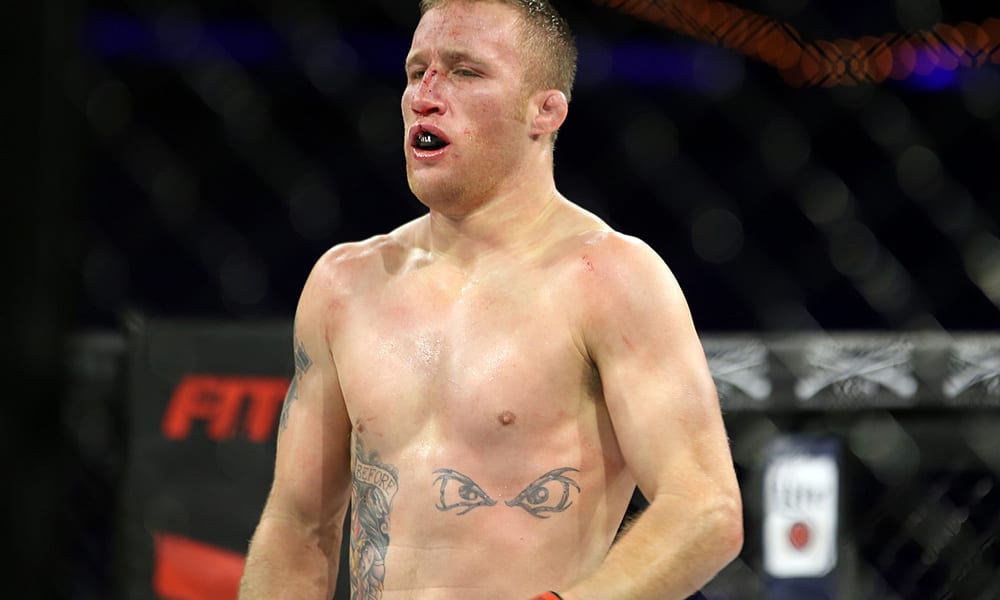 Justin Gaethje has had two fights in the UFC, and both of them were unbelievable barnburners.
Because of that — and the numerous wars he's had in the past — the former World Series of Fighting lightweight champion has himself a cult following amongst MMA Fans. He also has a bunch of eyes on him waiting for his return to the Octagon for more violence.
And according to Gaethje himself, he has a name in mind just for that very moment: former UFC interim lightweight contender Kevin Lee.
"First time I ever met him, he was nice," Gaethje said on today's The MMA Hour. "Then he talked shit saying I was fan-boying over him. He doesn't know what respect is. I'll never show him respect again, that's for sure.
"I just like punching loudmouths in the face."
Currently, Gaethje is healing up from his most recent barnburner, a three round back and forth with Eddie Alvarez at UFC 218. While he had originally suspected returning from his first loss sometime in the Summer, he's starting to believe he'll end up pulling on the gloves again sooner.
"I'm sure I'll get the itch sooner rather than later," Gaethje said about a return. "I said I wanted to wait around until June, July. But I'm sure I'll get the itch sooner.
"It's too soon, but we'll see how things play out. I might want to beat up Kevin Lee, that kid over there I want to beat up."
Comments
comments