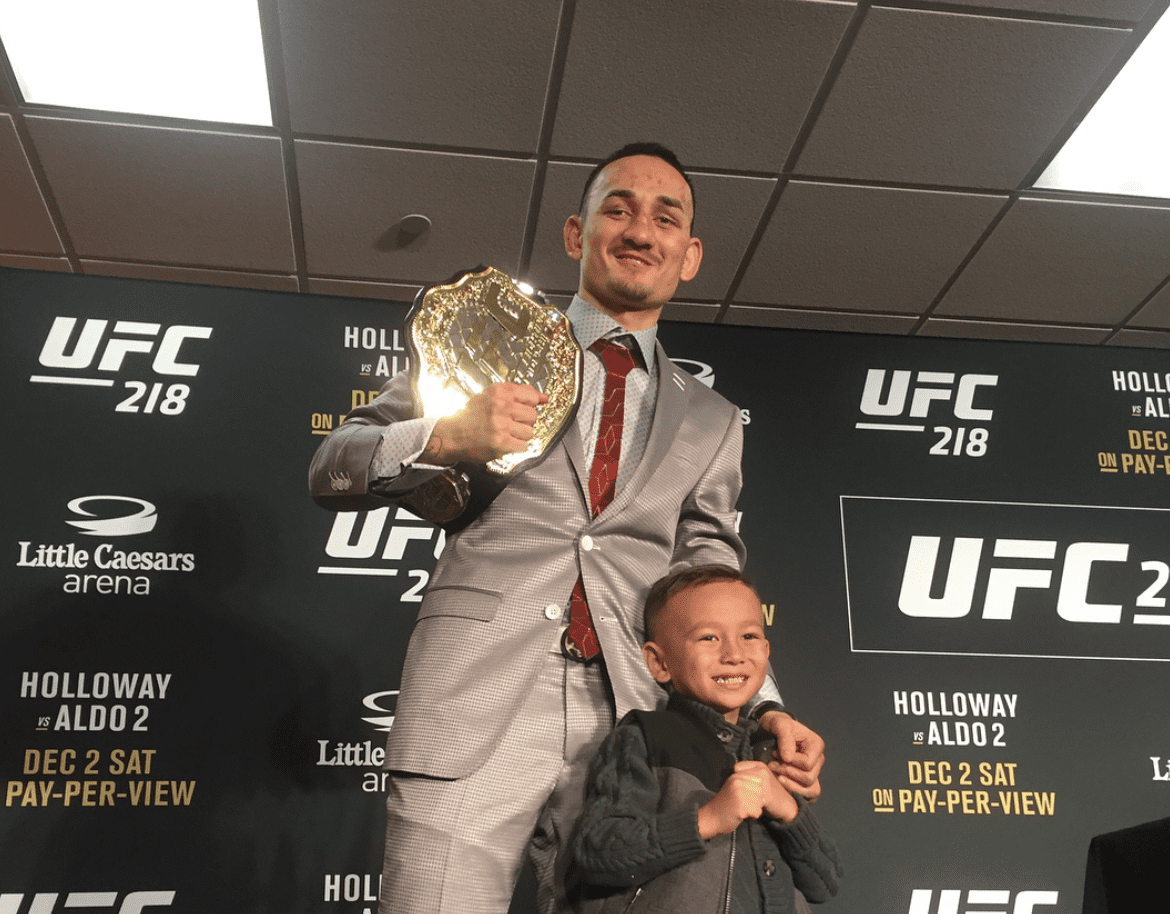 Over the past week, we at TheMacLife.com asked our readers to vote on various 'best of' categories based on mixed martial arts year in 2017.
Those categories were knockout of the year, submission of the year, fight of the year and of course, fighter of the year. While 2017 was something of a 'down year' for mixed martial arts, particularly in light of the explosion of news 2016 brought us, there were still plenty of examples of how brilliant this sport can be.
So without further ado, let's take a look at who you felt was the best across the board over the last twelve months.
Knockout Of The Year
Francis Ngannou vs. Alistair Overeem (60.5%)
Edson Barboza vs. Beneil Dariush (11.1%)
Mike Perry vs. Jake Ellenberger (10.0%)
Paul Daley vs. Brennan Ward (5.9%)
When Alistair Overeem hit the floor at UFC 218, there was no question that Francis Ngannou had become a star. The towering African fighter had long been seen as a violent force to be reckoned with at heavyweight, but to defeat an elite level athlete, particularly in the fashion he did, and Ngannou suddenly appeared to be on the cusp of mainstream attention.
Submission Of The Year
Demetrious Johnson vs. Ray Borg (72.5%)
Brian Ortega vs. Cub Swanson (13%)
Georges St-Pierre vs. Michael Bisping (10.2%)
Valentina Shevchenko vs. Julianna Pena (4.2%)
Was there any doubt? This was probably the easiest category to vote on out of all this year. Johnson's suplex-to-armbar win over Ray Borg was more in line with the greatest submission in history, let alone of the past year. Combine that with the fact it made Johnson break Anderson Silva's record for most title defenses in the UFC, and you're left in awe of the man they call Mighty Mouse.
Fight Of The Year
Eddie Alvarez vs. Justin Gaethje (54.4%)
Justin Gaethje vs. Michael Johnson (26.0%)
Alex Oliveira vs. Yancy Mendeiros (15.8%)
Jessica Andrade vs. Angela Hill (3.9%)
Justin Gaethje came to the UFC with an air of hype around him. He fought twice, and both were absolute barnburners. His first time out was against Michael Johnson, in which the two were rocked over and over before Gaethje got the finish. His second time, and your winner of 2017's fight of the year, was at UFC 218 against Eddie Alvarez.
Having been hyped as a potential epic long before the two even stepped foot into the cage, Alvarez and Gaethje stepped up to the plate and repaid everyone's faith with three rounds of absolute war.
Fighter Of The Year
Max Holloway (46.5%)
Robert Whittaker (19.7%)
Francis Ngannou (17.8%)
Demetrious Johnson (16%)
Max Holloway is your 2017 fighter of the year. Defeating Jose Aldo twice in twelve months is no mean feat, but for both to be finishes, one of which in Aldo's home country of Brazil is even more impressive. While some had Holloway pegged as a young talent, he is now riding a twelve fight win streak and appears to be the dominant force at featherweight.
Thanks to all for their participation, and thanks for following the site over the past year.
Happy New Year.
Comments
comments