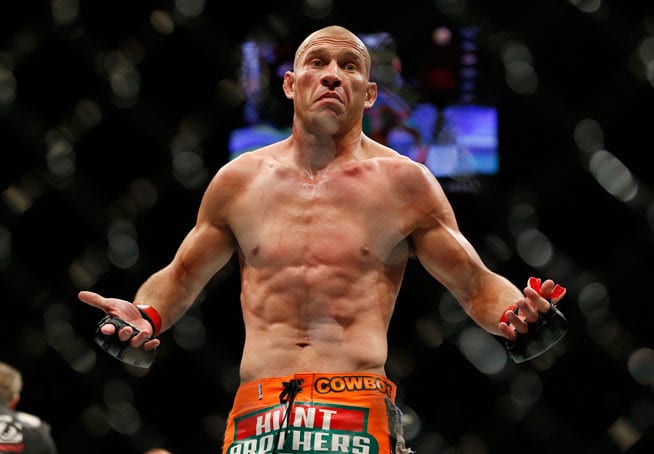 After Donald Cerrone defeated Mike Perry in Denver last Saturday, he walked backstage and spoke to the media — whom he told he'd already been approached by the UFC for a fight at 155-pounds against an "exciting" opponent.
While 'Cowboy' wouldn't go into detail as to who that opponent could be, speculation immediately began running rife amongst fans, with various names such as Justin Gaethje and Dustin Poirier being mentioned.
Another name brought up, and one that caught a little more attention than the others, was that of Conor McGregor. And, on Tuesday night, Cerrone himself finally responded to the claims, writing on his Instagram that he was simply awaiting word from the Irishman to go ahead.
–
Comments
comments