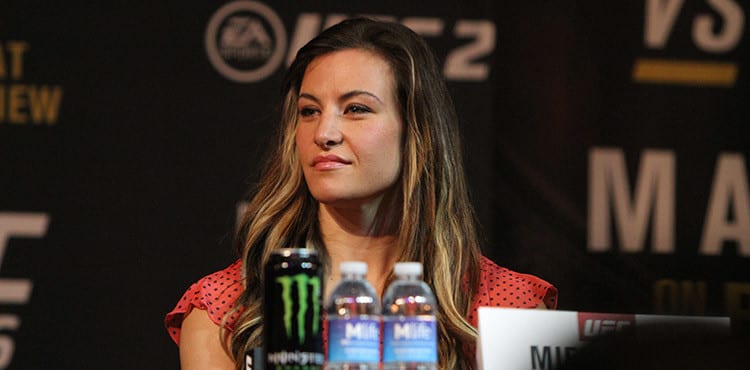 Miesha Tate's plan to forge a route towards a title shot and rematch against Amanda Nunes hit a road block this past Saturday night in Las Vegas when she was outpointed in a decision loss to Brazil's Ketlen Vieira. 
Prior to that Tate, who emerged from a five-year retirement this past summer to become the first woman to finish the now retired veteran Marion Reneau, had stated that she had placed a target on the Nunes' back and suggested that UFC's female double-champ had exhausted all of her title rivals in recent years, and that the time had come to run it back with Tate — the woman from whom she initially took the women's 135-pound title from.
The loss to Vieira in last weekend's main event from the UFC Apex, though, has ensured that the now 12-2 Brazilian has stepped above Tate on the ladder — but writing in an Instagram Story, Tate says she still feels the experience was a worthwhile one despite coming up short.
View this post on Instagram
"Hey we had fun tonight!! I still feel like I evolved and in truth I was never tied to an outcome. Just happy to enjoy these moments. Thank you as always for the support and congratulations [to Vieira]," Tate wrote.
Her next move remains uncertain but it certainly seems like the former champ is here to stay. She is just 35-years-old despite her multiple-year hiatus from the sport and is still considered by most to be one of the top names in the women's bantamweight division.
A rematch with Holly Holm would make sense on paper. Holm was forced to withdraw from an October fight against Norma Dumont after suffering a knee injury and if their schedules align, a do-over from their world title fight from UFC 196 where Tate became the first woman to defeat Holm in a mixed martial arts contest would be a worthy addition to any UFC card.
Comments
comments