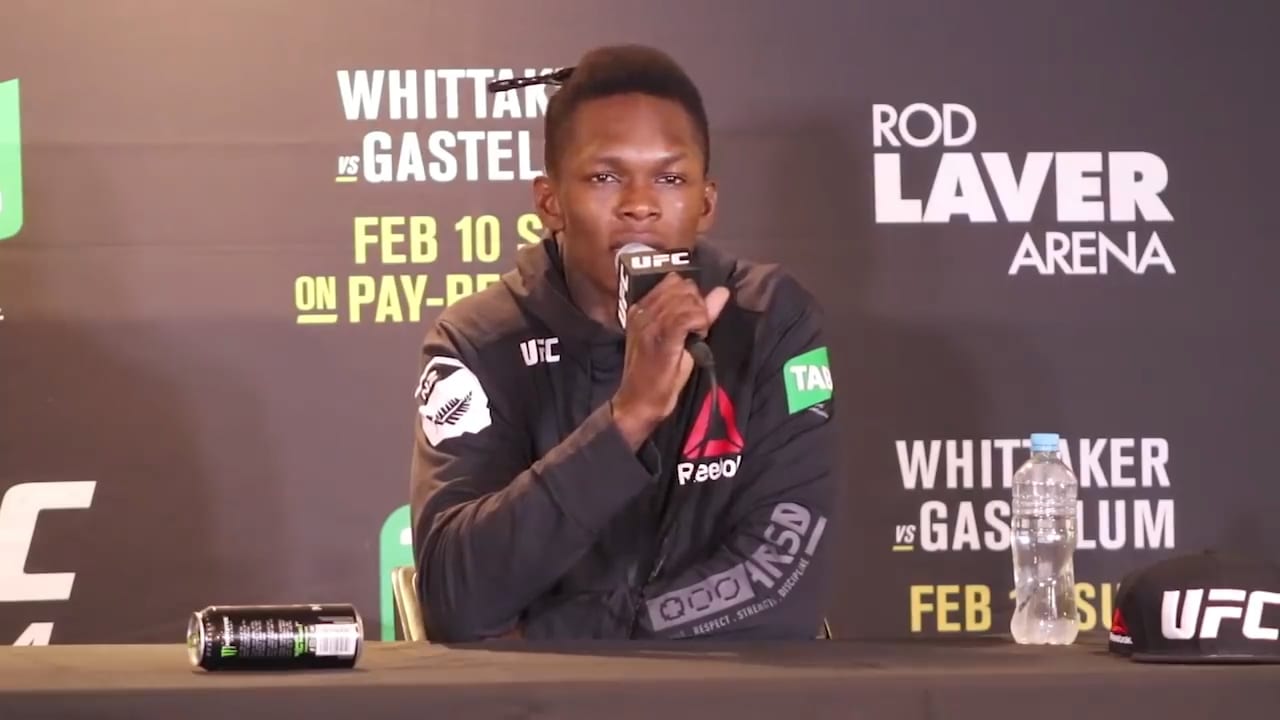 UFC middleweight champion Israel Adesanya will get an opportunity to add the light heavyweight title to his collection after it was announced this past weekend by Dana White that 'The Last Stylebender' will be the next challenger to the 205-pound title currently held by Jan Blachowicz. 
Adesanya had suggested that he expected to face Jared Cannonier in the next defence of his world title but with 'The Killa Gorilla' losing on 'Fight Island' to former champ Robert Whittaker, that left Adesanya wondering as to what his next move might be.
'The Last Stylebender' had previously forecasted a move to light heavyweight for a showdown with Jon Jones — but with Jones moving up to the heavyweight division recently, it instead seems like Adesanya will face the man who replaced Jones as light heavyweight champion — and the Kiwi says that winning the world title in a second division will be a sign of intent in his rivalry with the former longtime 205-pound champ.
"It's just a big f*ck you to him, just to be like, I did something you couldn't," Adesanya said via Submission Radio. "I mean, he cleared the division of the light heavyweight twice over and then started fighting recycled middleweights. So, don't come at me talking about 'move up in weight and fight' when you can't even do the same thing after over 10 years in the company. So, I'm actually about to do it. It's a good fight for me to do it with.
View this post on Instagram
"I realise I'm about to do something in literally in three years, what Jones hasn't even done in over how long in the company? Over 10 years," Adesanya added. "I'm about to do it in three years and move up in weight. He's doing it now after how long? And we're still waiting to seeing if he's actually gonna do it. And like, it's crazy how everything's just set up, man. [When] I take this belt from Jan, if for whatever reason Jones actually moves up and fights at heavyweight, like, imagine if he got the belt somehow, by some freak of nature, and I'm like, f*ck you, I'm going to heavyweight then. Three belts at the same time."
As for the challenge of dangerous Polish powerhouse Blachowicz, Adesanya says that he is far more excited about that showdown than he would have been for a rematch with Whittaker, who he bested by second round knockout in September of last year.
"With Jan, he's a good fighter, he's solid on the ground, he's awkward on the feet, very dangerous, and he poses a lot of problems," Adesanya said. "And like, the Whittaker fight wouldn't get me hard. This gets me hard. Like, this is like, alright, let's go."
"He's dangerous on the ground, he's awkward on the feet, got that legendary Polish power. But yeah, everyone's got power, right? I mean, it's something I proved in my last fight. I told y'all. You have to delivery that power somehow, you have to get it to the target. I'm not the easiest target to hit."
Comments
comments