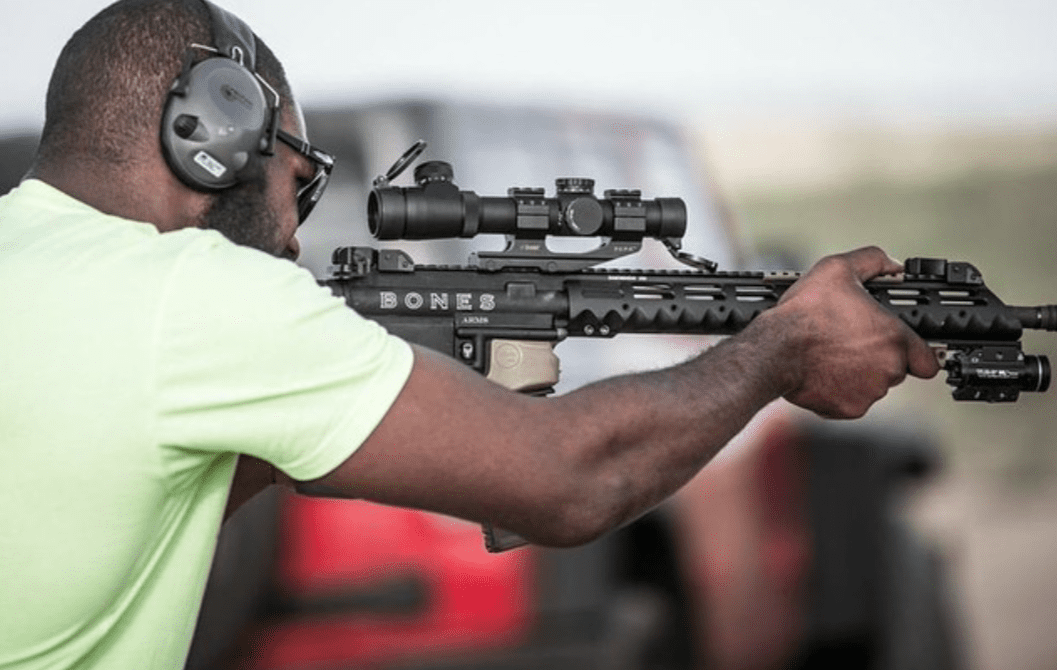 One can probably come up with some better ideas that attempting to rob the home of a multiple-time UFC champion who apparently owns an arsenal of firearms but that is precisely the position that Jon Jones found himself in recently.
Jones, who recently vacated the UFC's light heavyweight title ahead of a move to the heavyweight division, posted footage to his social media platforms which appears to show a burglar messing around with some of Jones' cars on his Albuquerque, New Mexico property.
A dog is heard barking in the footage and shortly after Jones emerges from inside the house, apparently armed with a shotgun, and chases the intruder away.
Check out the footage below:
"Ended up tapping on this guys driver side window with the muzzle of my shotgun last night," Jones wrote. "Next time you try to rob someone, make sure you're fast enough to out run them. He's lucky I'm smart enough to not shoot a man while he's retreating. People I know times are getting hard but your life isn't worth a few material possessions. What are your thoughts on this video, what would you have done differently?"
Of course, this isn't the first time that Jones has attempted to act as a deterrent to crime. In 2011, on the same day he became the youngest champion in UFC history when he defeated Mauricio 'Shogun' Rua to claim the UFC light heavyweight title at UFC 128 he was involved in apprehending a mugger who had robbed an older lady. Jones is understood to have tackled the thief and waited for police assistance.
Earlier this year, Jones also took to the streets of Albuquerque to attempt to dissuade people from looting amid the tensions in the United States following the death of George Floyd last May.
Comments
comments