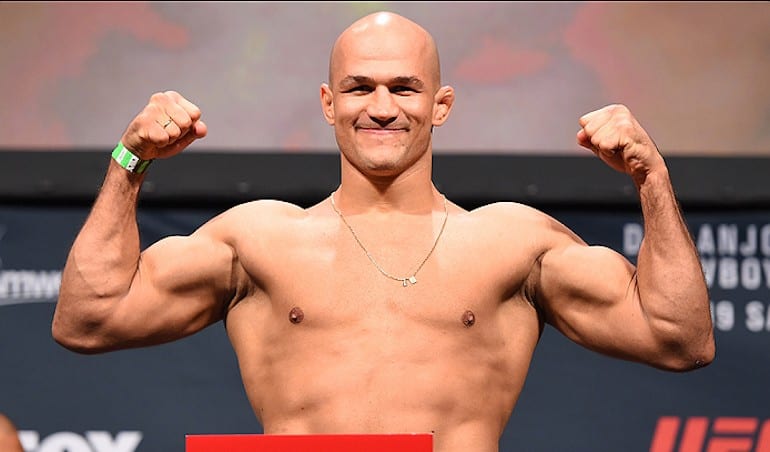 Junior Dos Santos' failed USADA test was for a diuretic called 'Hydrochlorothiazite', says his management. However, while they have acknowledged the drug to be in Dos Santos' system they continue to proclaim his innocence.
"Junior tested positive for a substance called Hydrochlorothiazite, which is a diuretic and is banned by USADA due to its use as a masking agent," his manager released in a statement (H/T Brett Okamoto). "We do not know where this substance came from. Junior has had is blood and urine randomnly (sic) tested many times and has never once tested positive for a banned substance."
The statement goes on to say that Dos Santos and his team have requested the 'B sample' to be tested, but note that rarely does that display a different result.
Portion of a second statement from Junior dos Santos's management on USADA situation. pic.twitter.com/kKWTiQkgsq

— Brett Okamoto (@bokamotoESPN) August 19, 2017
However, as usual, every UFC athlete has a right to a fair process following a test failure.
Comments
comments