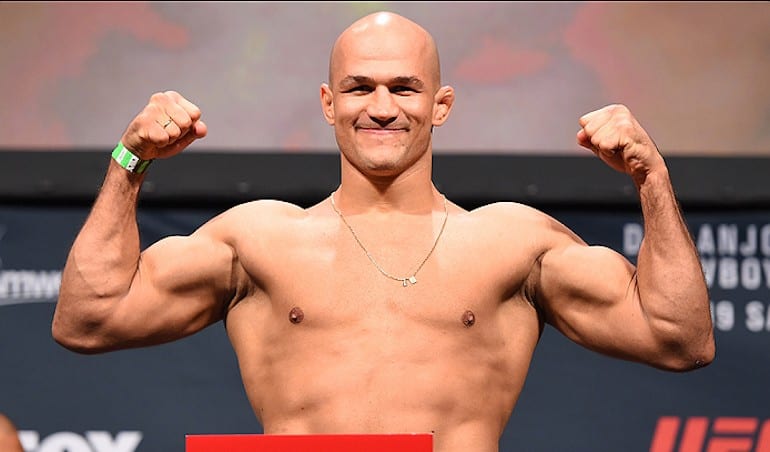 With the way the UFC heavyweight division is, it always feels like a man with a strong run of form could find themselves near title contention after just a few fights.
Such is the case for Junior Dos Santos, who defeated Tai Tuivasa on Saturday night and called for a rematch with Alistair Overeem in the immediate aftermath. While Dos Santos knows he isn't knocking on Daniel Cormier's door just yet, he does think there is opportunity with a few wins in a row — although he's more than aware he's a long way behind Brock Lesnar when it comes to Cormier's wishes.
Not that he understands it.
"The way I understand is that's what Daniel Cormier wants to do to make money," dos Santos said post-fight Saturday. "So somehow, people want to see that, because if they pay to see that it's gonna be interesting for the UFC, of course.
"Somehow, Brock Lesnar sells. Somehow they want to see him fighting. I don't know why. Why? Because he says stupid things? Because he's a big guy who says stupid things? It doesn't really make much sense for me.
"Even because he doesn't deserve to fight for the title. He has no record for that," he continued. "Also, because, man, he was out because USADA took him out. Not because he wants. USADA took him out and now he's gonna come back and fight for the title. If MMA is a sport, a real sport, it doesn't make any sense. But like I said, if people want to see that, we have to give [it to] them."
–
Comments
comments