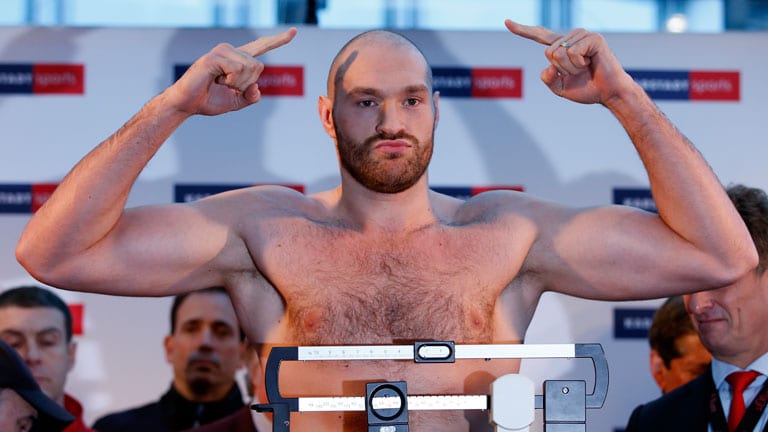 Need any more evidence that there is a judging problem in combat sports?
While it didn't affect the final tally of last weekend's controversial split draw between Tyson Fury and Deontay Wilder in Los Angeles last Saturday night, one of the three ringside judges may need to brush up on his math skills after it was pointed out by Bloody Elbow that a rather glaring error was made when tallying up the totals at the end of the fight.
Robert Tapper submitted a scorecard of 114-110 in Fury's favour but, as you can see via the image below, the actual totals should have been 114-112 to Fury.
Here are the judges scorecards from Wilder vs. Fury. #WilderFury #Boxing pic.twitter.com/fwyfFy3H25

— Sheldan Keay (@SheldanKeay) December 2, 2018
As we mentioned, this doesn't change the controversial split draw decision for the fight but does shine a light on the issue of judging as a whole, which has been a source of controversy in both boxing and mixed martial arts recently, such as the 115-111 score that judge Alejandro Rochin issued in Wilder's favour. It was the first time that Rochin had judged a world title bout.
Several of boxing's big names have come out against the official decision, with the likes of Lennox Lewis and even Floyd Mayweather intimating that the Brit was 'robbed' in fight.
"To be honest with you, I've never seen a worse decision in my life," Fury said after the fight. "I dunno what fight them judges are watching. The guy that had it 115-111, he had me losing the first six rounds and I don't know what he was watching. But this is boxing and it's not the first time this has happened. I think this is as bad of a decision as the first Lennox Lewis / Holyfield fight."
Comments
comments