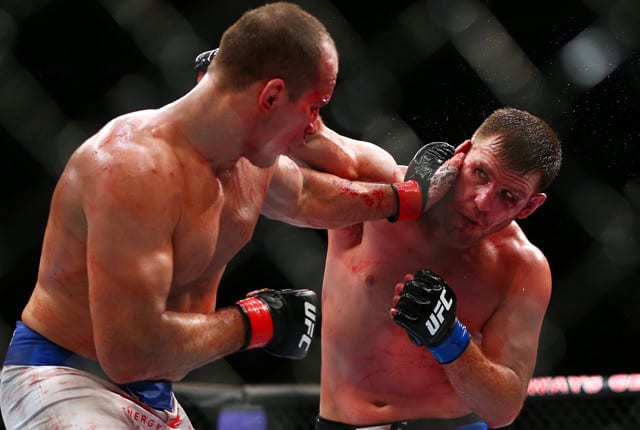 Who says there needs to be animosity between fighters to build intrigue ahead of a UFC main event?
Next weekend, in the main event of UFC 211 from Dallas, Texas, Junior Dos Santos will once again attempt to regain the UFC heavyweight title he last held in 2012. Standing opposite him will be Stipe Miocic, the current titleholder and a fighter that Dos Santos already holds a victory over from their first meeting two and a half years ago.
But far from throwing derisory insults to artificially hype the contest, the two fighters have been all class in the lead-in to the biggest heavyweight fight of the year.
Yesterday was National Firefighters Day in the United States and Dos Santos took the opportunity to pay tribute to Miocic, who has worked as a firefighter and paramedic in his native Ohio.
Writing on Instagram, Dos Santos said of his upcoming opponent: "Today is National Firefighters Day and I want to thank all first responders- you guys are heroes everyday! I feel honored to be facing one of you guys next week in Dallas. Stipe, your dedication to your community is humbling. #respect
All class, we're sure you'll agree.
Comments
comments