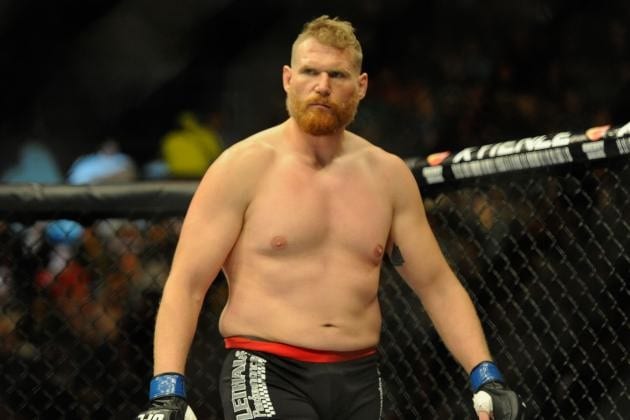 Former UFC heavyweight champion Josh Barnett has become the latest big name to ink a deal with Bellator.
Barnett, 41, signed the papers on Monday's edition of The Ariel Helwani Show on ESPN and revealed that he was looking forward to testing himself against a Bellator heavyweight division which has swelled in ranks in recent years — with one man in particular very much of interest to the American.
"There's a lot of opportunity with something like this. There's great athletes," Barnett said. "I get to screw around with guys like Matt Mitrione and Chael [Sonnen] and to see Fedor [Emelianenko]. Hopefully I can fight Fedor, simply because I love the man. It would be great to have it done, for us to get in the ring."
Barnett and Fedor have been slated to meet on more than one occasion in the past, notably in PRIDE and the now defunct Affliction organisation, but it has failed to come to fruition up until this point.
Another target for Barnett would be Bellator's heavyweight and light heavyweight champion, Ryan Bader.
"I would love to fight Bader, but we'll see what we can get first. There's a lot of tender morsels over there at Bellator that I can sink my teeth into."
Barnett hasn't competed since a 2016 win against Andrei Arlovski in the UFC, after which he drew the ire of USADA after a positive test was discovered. However, his reprimand was reduced when it was announced that Barnett's positive test was as a result of a contaminated supplement.
He has tested positive for steroids on two previous occasions in his career. Barnett revealed in the past that his decision to request a release from the UFC was related to his distrust of USADA and their procedures.
Comments
comments