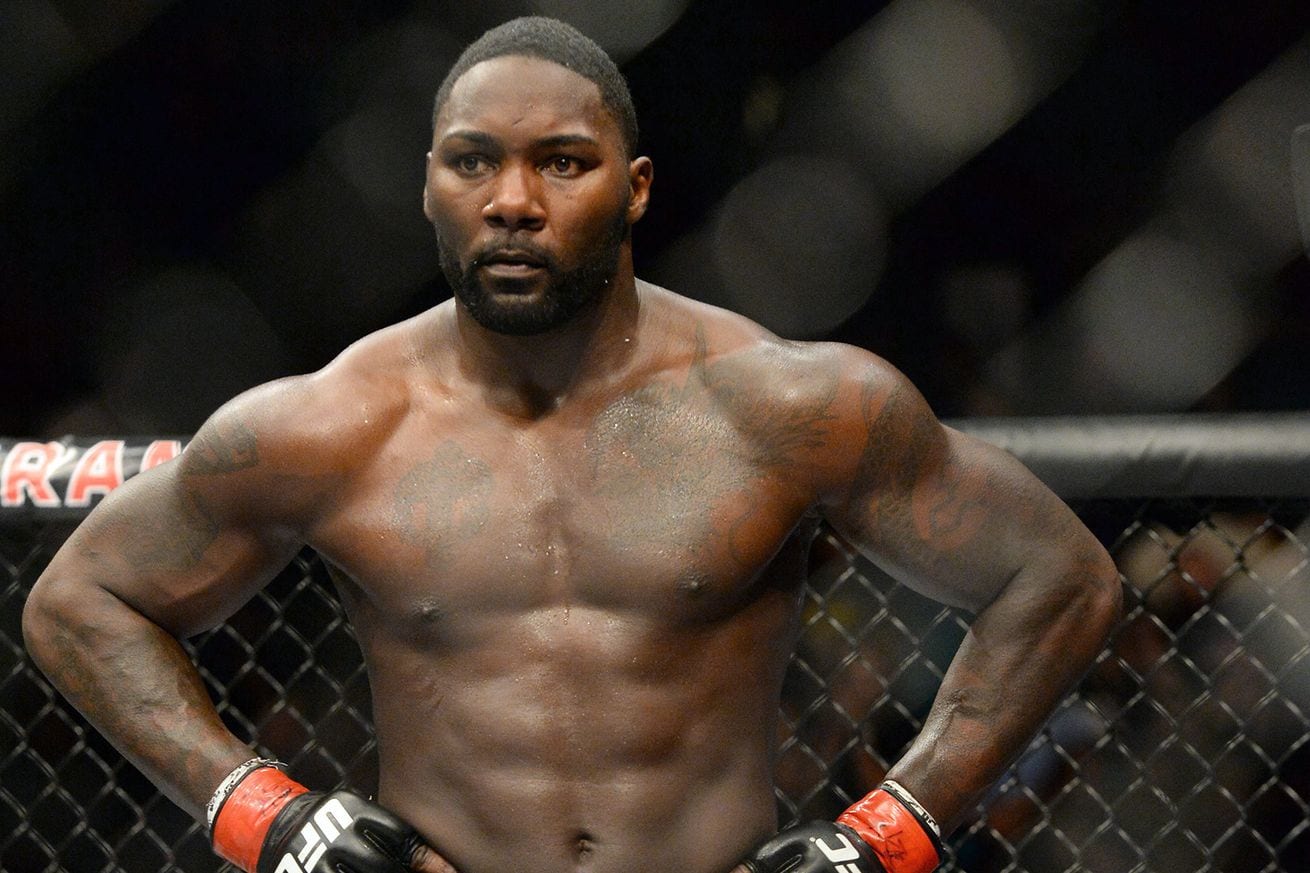 Two-time UFC light heavyweight title challenger Anthony 'Rumble' Johnson has had a career more successful than most. He has competed in every division from welterweight to heavyweight, fought in world title bouts and in front of 30,000 people in Stockholm, Sweden, where he played spoiler against hometown favourite Alexander Gustafsson.
And he doesn't miss it.
Johnson announced his retirement shortly after an unsuccessful title bid against Daniel Cormier in 2017 — his second defeat at the hands of the Olympian who is responsible for the only two losses of Johnson's last 13 fights.
The Dublin, Georgia, native has now aligned himself with the burgeoning sport of bare knuckle boxing in a backroom capacity and as he said to MMA Weekly, Johnson says that he feels no desire to one day compete again.
"Nah, never," he said when asked if he misses the lure of competition. "I respect the sport obviously. If I miss anything, I miss being around my teammates. I miss being around those guys and being able to laugh and joke and see the progress and the growth of those fighters. Watching Kamaru Usman start from scratch and seeing him now, he's the champion. I miss seeing those guys grow but it kind of brings joy to my heart that they're successful and they're doing even better than I did. I'm extremely happy for everyone.
"I'm at peace with everything. Of course, I wish I could have the one fight with Jon [Jones] but that's just that. That's probably never going to happen so onto the next."
Johnson has signed up Bare Knuckle FC (BKFC) as head of fighter relations and sees 'bare knuckle' as a something which will capture public interest.
"[BKFC] brought me on board because after being in the UFC, I know a little bit. I might not know the full ins and outs of the business but I know enough. So I'm on board to help them get fighters and help the organization a little bit. Even before me, I felt like they were on the right path.
"With the company only being around a year old, to get the caliber of athletes we have already and to get the big names, it amazes me," Johnson said. "That shows you how much faith that these athletes have in the organisation.
"I just want to help this organisation grow and see what we can do with this thing."
Artem Lobov faces Jason Knight in the main event of this Saturday's Bare Knuckle FC event in Mississippi. 
Comments
comments