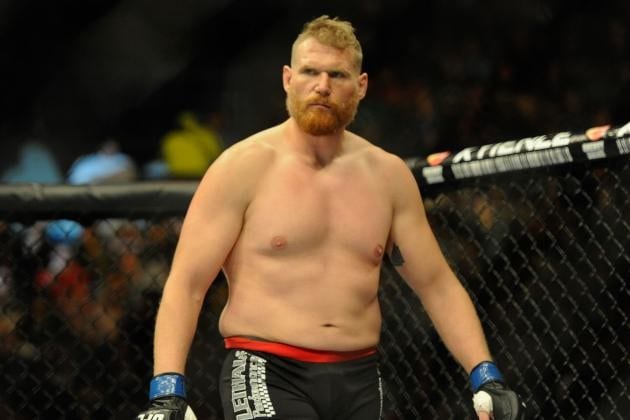 Josh Barnett has been flagged by USADA as having failed an out-of-competition drugs test.
Early this morning, the UFC released a statement on the situation via their website:
"The UFC organization was formally notified today that the U.S. Anti-Doping Agency (USADA) has informed Josh Barnett of a potential Anti-Doping Policy violation stemming from an out-of-competition sample collection on December 9, 2016."
It's certainly not the first time Barnett has had issues with drugs. While we are currently unaware of the substance the former heavyweight champion has failed for, this will be the fourth failed test of his career.
His first came in 2001 after a victory over Bobby Hoffmann at UFC 34. While that failure merely resulted in a warning, his second scandal had far harsher repercussions, as he defeated Randy Couture for the UFC heavyweight title — only to have it stripped after failing a post-fight drugs test.
His third and most infamous failure, however, was in 2009. Barnett was scheduled to face Fedor Emelianenko at Affliction: Trilogy, only to fail a drugs test for anabolic steroids ten days out from the contest. The bout was cancelled, and Affliction went out of business.
Barnett has yet to comment publicly on the news.
Comments
comments