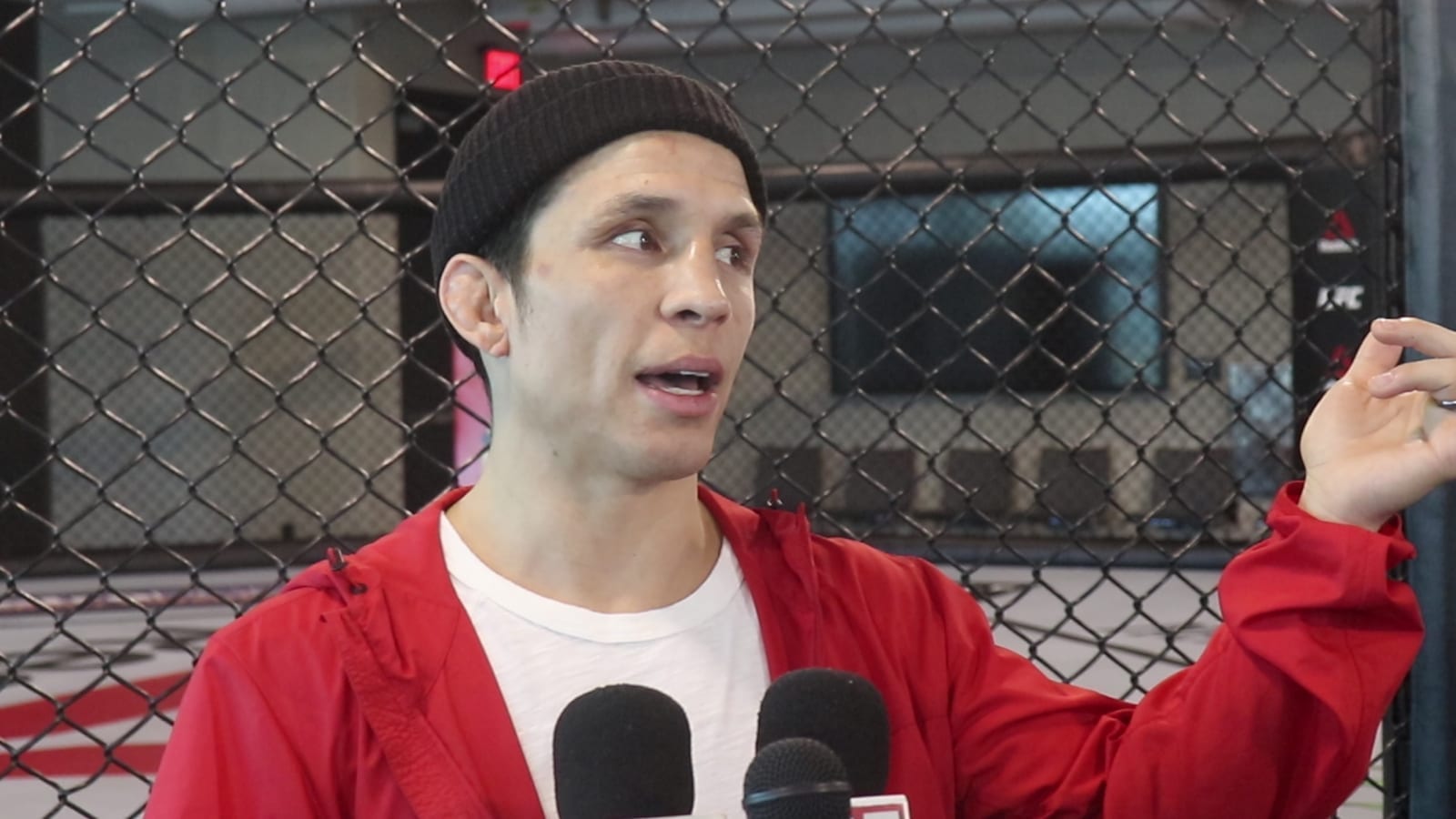 Another old friend and training partner of T.J. Dillashaw speaks, and another one hasn't really given the former bantamweight champion a ringing endorsement.
Dillashaw recently relinquished his 135-pound title after failing a USADA drugs test for the performance enhancer EPO, and admitted he'd taken the drug in an attempting to gain an edge in his fights. Since that controversy came to light, former Dillashaw allies such as Urijah Faber and Cody Garbrandt have shared their thoughts Dillashaw had been cheating for years.
Apparently Joseph Benavidez agrees.
"I wasn't surprised at all that he finally got caught," Benavidez said, speaking to MMAJunkie. "Wasn't surprising at all. There's nothing I can really say as far as, like, that hasn't already been said. I'm not gonna sit here and say the guy is this and that because if you look at the internet and everyone, it's already been said. So there's nothing worse you can say than what everyone already thinks, which I think is warranted. Everything that people are out there giving him, it's 100 percent warranted for what he did.
"It just goes to show, there's consequences for what you do and you can't hide who you are forever," Benavidez continued. "I'm surprised it took that long for him to get caught, and hid what he's about this long. But you can't hide that stuff forever. It's great that it came out. There are consequences and if anything, I don't think the consequences are that much. It's not that bad. Get some surgeries. You got paid the day after the fight anyway. So it's not like you're getting suspended for the year. But like I said, it's all the other things. All the disgrace and everything that is warranted, and maybe hurts more."
Dillashaw has been suspended for two years for his first doping infraction. He'll be eligible to return at the beginning of 2020.
Comments
comments