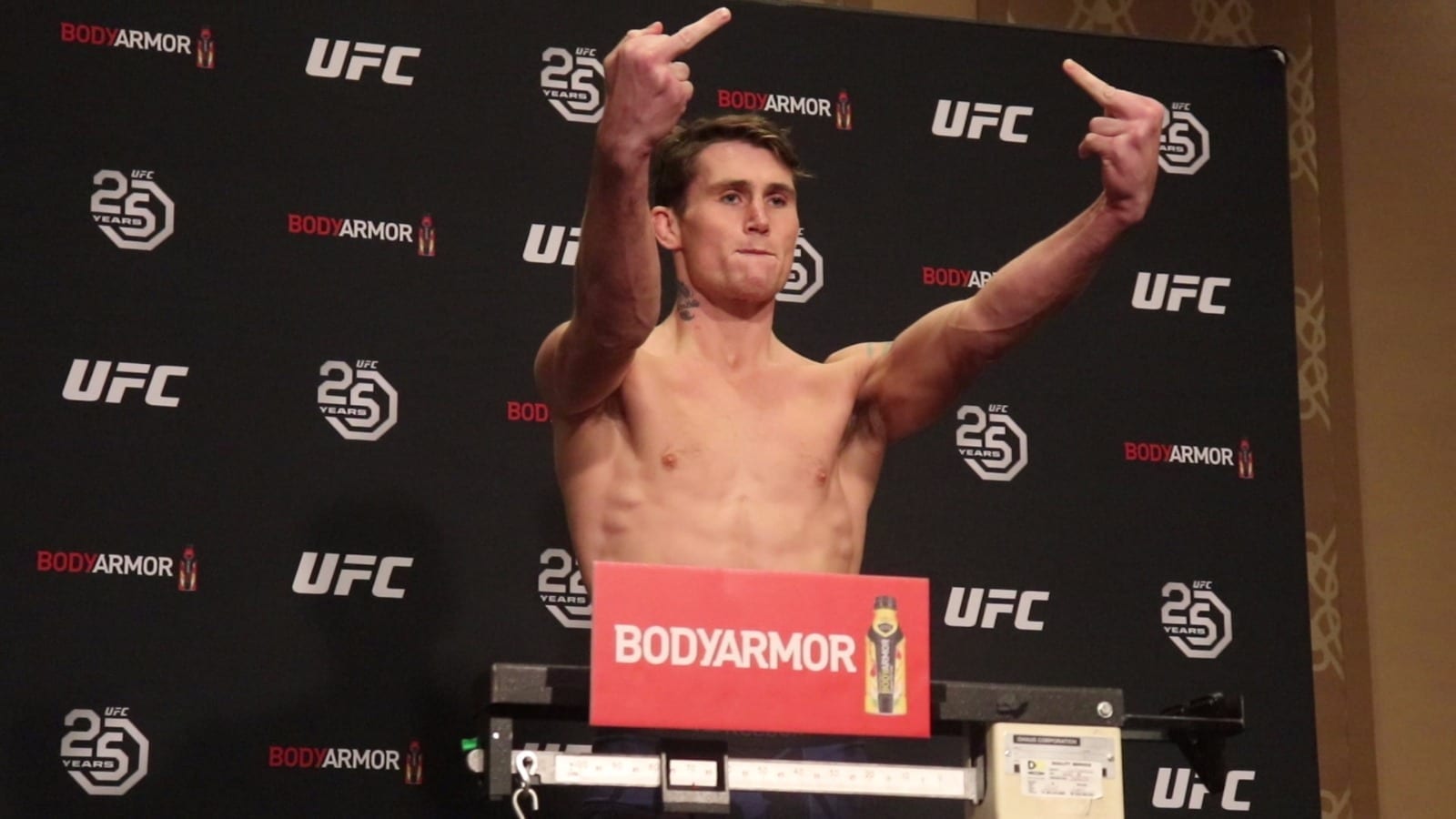 English welterweight Darren Till has been ordered to pay compensation and damages after being detained by police in Tenerife last week.
It was alleged that Till participated in damaging the lobby of a hotel and setting off a fire extinguisher after being denied an early check-in. Reports also suggest that Till was in a party of British holidaymakers who were asked to leave another nearby luxury hotel.
In addition to the above, it was reported that Till 'stole' a taxi after he drove it away while the driver was loading luggage into the boot. He was pulled over by police shortly after the theft was reported. Till was detained by police early on Thursday morning and held until Saturday.
"Court of Investigation Number Four in Arona, acting as a duty court on Saturday, sentenced five British men for different incidents that occurred last Thursday," the Daily Mail reported court officials as saying.  "The men admitted wrongdoing."
"The sportsman D.T. [Darren Till] and another man were sentenced as authors of a crime of damage and unauthorized use of a vehicle."
Till has been ordered to pay $900 for the theft of the vehicle and a share of $11,000 for damages done to the hotel. The Liverpool native has not yet commented on the incident. He most recently fought in March where he was knocked out in the second round by Jorge Masvidal in the UFC London main event. Prior to that, Till was defeated by former welterweight champion Tyron Woodley, also in the second round, in September.
Comments
comments