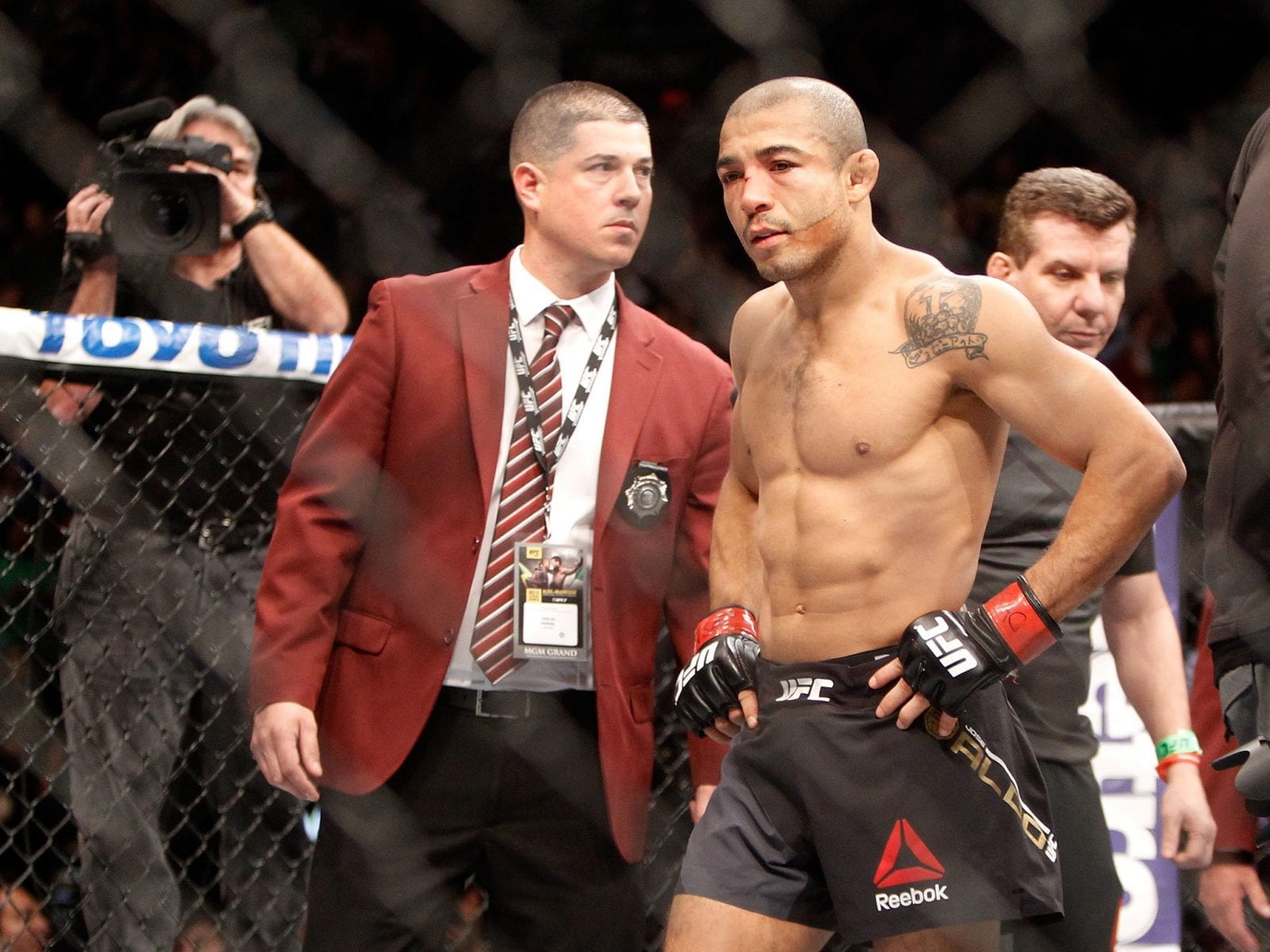 Featherweight Jose Aldo's joke about having spies in Frankie Edgar's camp didn't exactly go over as planned.
During a media day at Nova Uniao on Wednesday, Aldo gained headlines in the MMA world after he claimed he had a 'spy' in Frankie Edgar's training room throughout the UFC 200 fight week.
"We had a few spies from the other side, people that were training close to him the entire week,"Aldo said. "And they always came and talked to us. So I had to stop kicking and [using] my left hand, because he would counter on that.
"Of course I had [spies]. Otherwise, why wouldn't I kick? That's my instinct," Aldo said. "So we always have a spy. We send someone to be a part of that training [room] and then they give us information. We get that information and know what they are training."
Aldo didn't implicate any of Frankie Edgar's training partners, instead making mention of the fact there are plenty of Aldo's countrymen dotted around UFC events.
But, after the media picked up the story, and Edgar took to Instagram, posting a video of the movie The Departed with a caption quoting the film, "Haha, I got this gnawing fucking rat #HoeAssMove," Aldo was forced to change his tune.
Taking to his Instagram, Aldo retracted his comments, claiming the whole thing was instead a poke at Conor McGregor.
"Guys now I've become invincible… Nobody can beat me and my spies… 😂😂😂😂," Aldo posted. "Sometimes we aren't taken seriously, and othertimes we joke around and get taken too seriously, so… let's clarify I've always fought fair. I got to the top through a lot of hard work- both mine and my team's. I am a principled person and fighter. My team is renowned for its development of tough, technical fighters but also for our collective character, and that's what we'll continue to be known for. I'd never do anything that goes against our principles. I fight clean, I fight fair, and I fight tough. When I talked about having spies in Edgar's camp, it was a reference to a comment McGregor made before our fight. It was just a jab. Everyone knows you can't change up your entire strategy on fight week- of course Frankie's strategy was going to be everything that worked for him in our first fight- it was a no-brainer that he would try the same things. As to spies in camp, relax people…my spies are just in your heads. I'm ready for anyone, no spies required. Abraços to all."
By his own admission it turned out to be poorly orchestrated attempt to have dig at Conor McGregor, which went from bad to worse, when he had to publicly explain himself.
It seems McGregor is still deeply rooted in the mind and thoughts of Aldo.
Watch video when McGregor talks having spies in Aldo's camp. (after 6mins)

Comments
comments