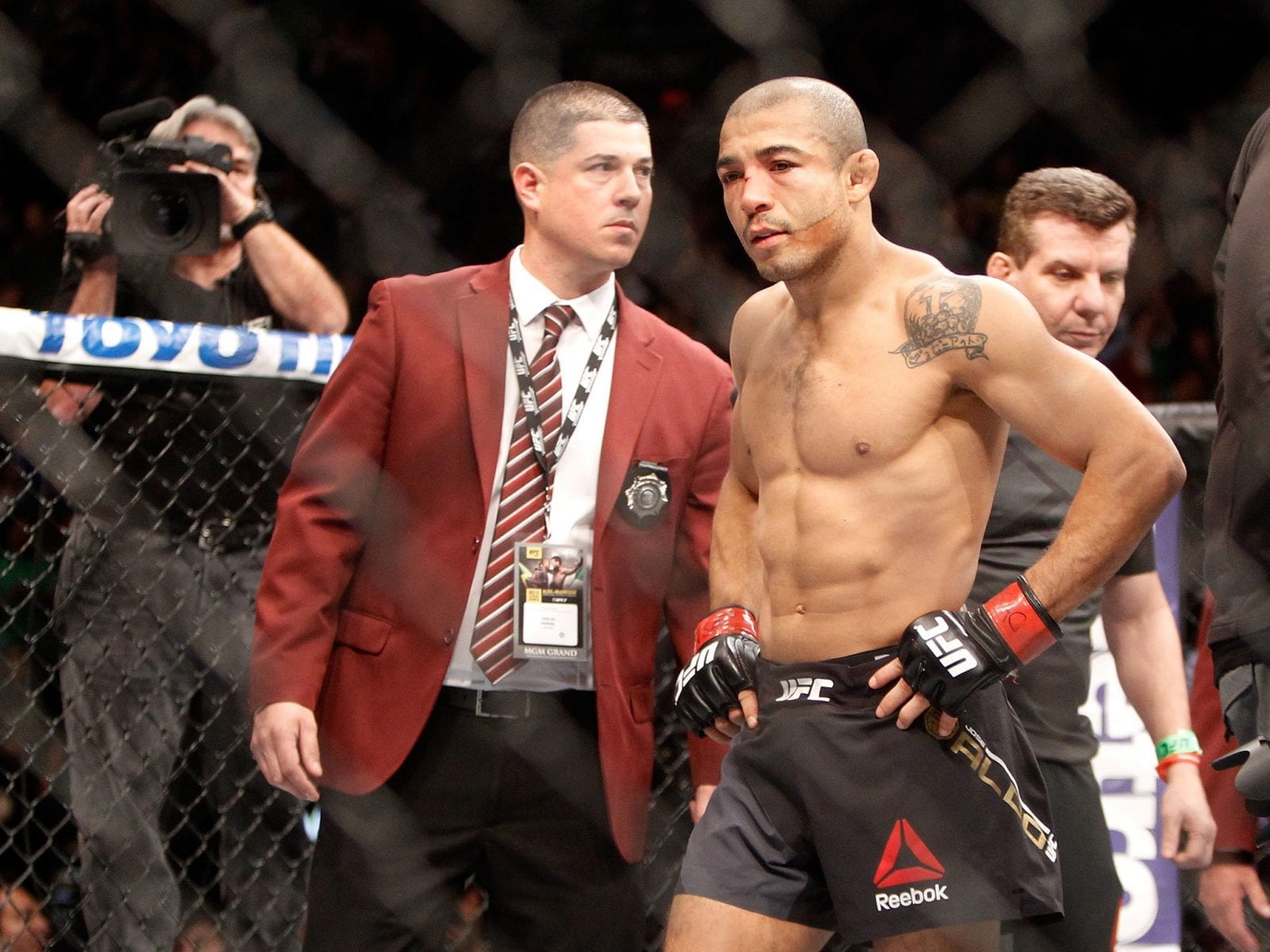 Jose Aldo may have called time on his mixed martial arts career — but he certainly isn't done in combat sports.
The Brazilian former UFC and WEC featherweight champion hung up his 4oz gloves after losing a decision to Merab Dvalishvili back in August, a defeat which snapped a three-fight win streak in the UFC's bantamweight fold. But despite having at least one fight remaining on his UFC contract, it was agreed by both parties that the time was right to step away from the sport — but while Aldo said he would never compete in MMA again, he left the door ajar for a move to the boxing ring and it looks as though his debut professional fight will take place in just a month's time, according to a report by MMA Fighting. 
The identity of Aldo's opponent for the February 10 fight has not yet been made public, nor has the weight class or the number of rounds in which they will be competing but it is understood that it will take place at Nova Uniao's training centre in Rio de Janeiro.
Since his retirement from MMA, Aldo has been training extensively in boxing with the Brazilian Navy in Rio as he looks to transplant his knockout power from the cage to the ring — Aldo scored 17 knockout or TKO wins in his career.
"It was always a dream I had in my life, I never hid that from anyone," Aldo previously told MMA Fighting of his ambitions in the boxing ring. "It was always a dream. But let's see. Everybody says I'm still young, that I have a few years [left]."
It seems as though, even at 36, the competitive fires still burn bright in one of the greatest featherweight fighters in mixed martial arts history.
Comments
comments