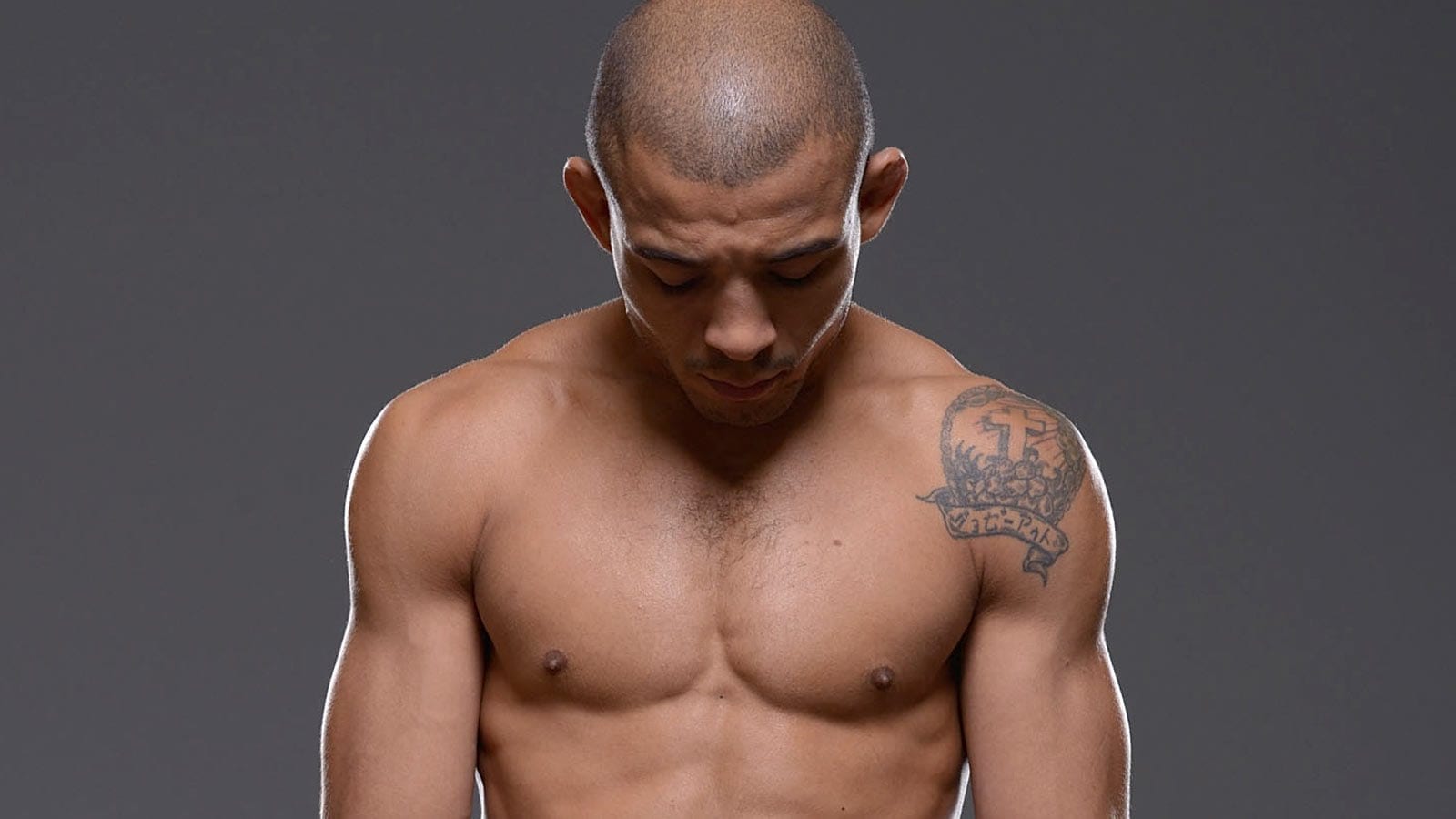 José Aldo, drafted in at short notice to replace Frankie Edgar opposite featherweight champion Max Holloway at UFC 219, is no stranger to title bouts.
In one way or another, every fight that the Brazilian has competed in since the summer of the 2009 has had some version of a world title as the prize for its victor. As for Holloway, the 25-year-old Hawaiian champion, he has participated in just two. One of those was a third round knockout of Aldo, one of the greatest featherweight fighters to ever live.
Far from diminishing his opponent's achievement ahead of their rematch in a few weeks time, the former champion says that Holloway deserves praise for the manner in which he won in the main event of UFC 212 last June in Rio de Janeiro.
Speaking with the media in the same city in which he lost his title several months prior Aldo said that, despite this fight taking place two weeks sooner than what was scheduled to be his next bout (against Ricardo Lamas on December 16th), he is as sharp and as prepared as he has ever been.
"I'm in perfect conditions," Aldo said as reported by Guillherme Cruz of MMAFighting. "There are always small injuries, but nothing that takes any weapon away. I'm kicking, punching, I'm dong everything now. There are no serious injuries. You can expect the best kickboxing, the best muay thai. I will walk forward the entire time. I want to kick a lot in this fight. I want to put my hands as well, everything I learned recently, I want to go in there and do it."
Aldo felt the full force of Holloway's tireless striking game, succumbing late into the third after two very competitive opening rounds. Having spent the best part of 15 minutes sizing Holloway up, Aldo says that he has determined what the most effective strategy will be when they meet for a second time.
"I'll smother him from beginning to the end, and he will have to worry about his defense. I always saw the attack as the best defense, so I was holding myself back, thinking 'he has this strong point,' and that harmed me. Not anymore. I want to go in there and be myself, be who I always were. That's what I want."
Comments
comments