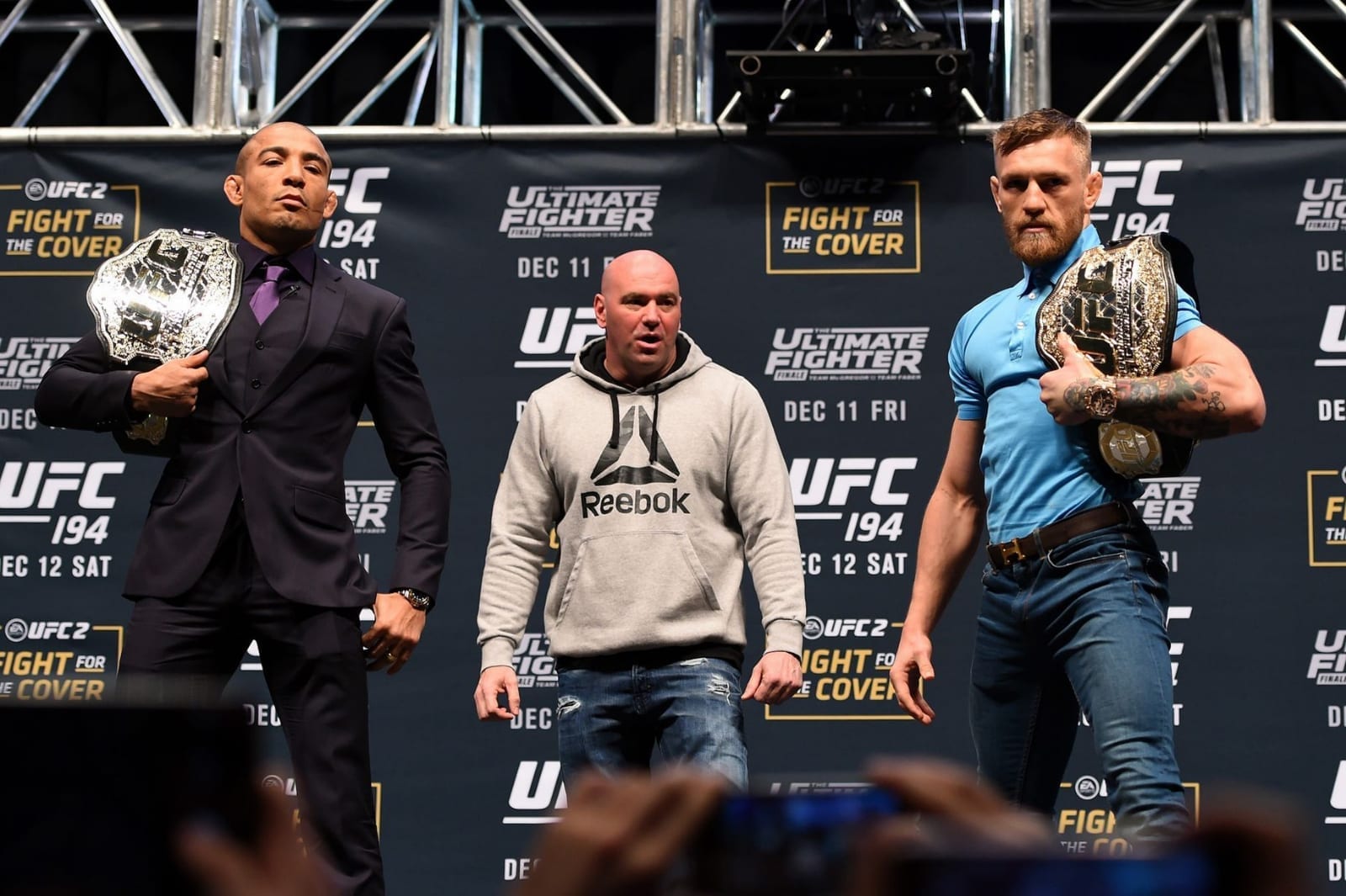 Jose Aldo knows that his career will forever be linked to Conor McGregor's but even despite spending just 13-seconds in the cage with the Dubliner, he says that will almost certainly be the extent of their professional rivalry.
McGregor ended Aldo's decade-long unbeaten run at feather with one snap of his left hand in Las Vegas several years ago, putting a cap on a rivalry which had extended for well over a year in the process. But as the years have gone on, both men's perception of each other appears to have emerged from said rivalry and now lands in a position of respects, with McGregor referring to Aldo as a "legend" recently, and Aldo also wishing McGregor well in his recovery from injury.
But Aldo says that the time to throw punches has come and gone.
"No, I don't see myself fighting Conor," he said via MMA Fighting. "Never, I think. I can even say that. It might happen tomorrow, but that's not the path. I root for him today, I hope he recovers from the injury and fights again at the highest level and becomes champion again, because that way he and I will always be together. No matter if I'm down and he's up or the other way around, people will always put out names together, and that way we carry each other up.
There had been suggestions in the media that perhaps the two fighters might one day renew acquaintances at lightweight but Aldo says that he is entirely preoccupied with competing in the bantamweight division, but that is a door that Aldo has also closed.
"No, man, there's no way," he said. "I'm going after a fight for the belt, I want to build this career at bantamweight and make history this way. I'm happy that Sonnen and others are talking about this rematch, but I don't see myself [fighting him]. I see my next fight being at bantamweight, and that way we'll be close to fighting for the belt."
Comments
comments