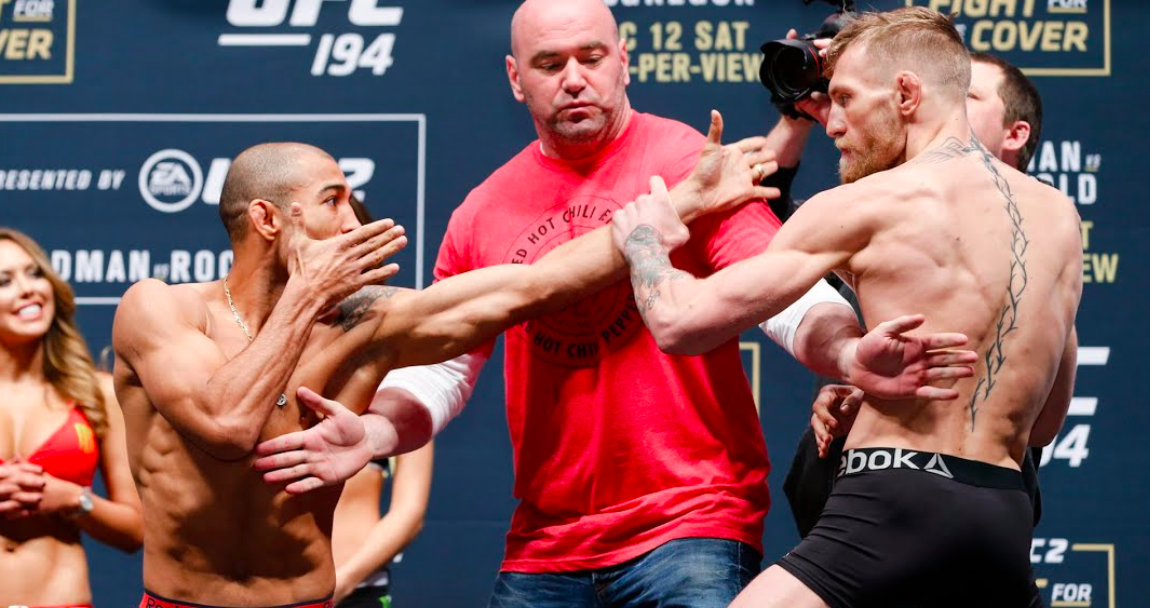 They say that time heals all wounds.
What was once perhaps the most intense rivalry in mixed martial arts at the time has cooled considerably since Conor McGregor delivered a 13-second knockout to Jose Aldo in late 2015 to end the Brazilian's decade-long winning streak, and seize his featherweight title in the process.
Since then, the two fighters struck an accord of mutual respect and — according to Aldo — a friendship. But recently on social media, Aldo appeared to take exception to comments made by McGregor on social media following his professional boxing match with Jeremy Stephens. But in comments published by MMA Fighting, Aldo says that he misinterpreted what McGregor was saying — and indicated that he hopes to travel to Ireland to train with his former opponent.
"I was a little heated," Aldo said of his reaction to McGregor's comments in which the Dubliner suggested that he and Aldo should compete in a boxing match. "I had just re-watched the match in the locker room and I had won, everybody said it, and right after that a reporter asked me [about McGregor's comments], and I hadn't seen what Conor had said.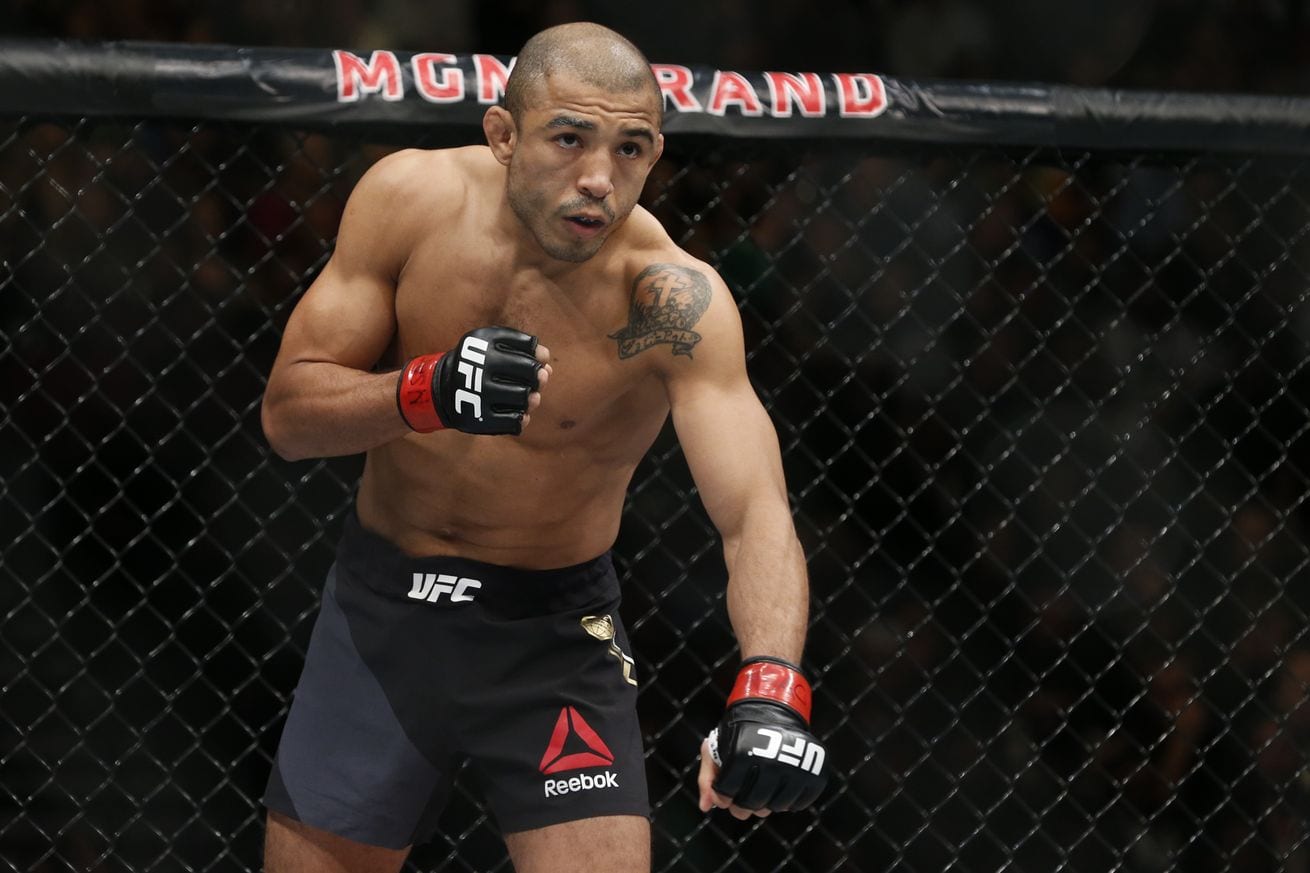 "I called him names, laughed a lot, because of that. But when I got to Brazil, I messaged him apologizing because I saw it wasn't his intention to challenge me, he was trying to give me a push. I misunderstood. But we're cool again. Conor is my friend. I wish him all the best."
And as for one day traveling to Ireland, a country which has a rich history of boxing lineage, Aldo said that he is "super-open" to the idea.
"Yes. Why not?" Aldo said. "I have to learn a lot in boxing. There are some great Irish boxers, so if I have the opportunity to go to Ireland and train with Conor and the Irish, I'm super open to it. Especially pro boxing. It's a new world, and I have to learn from the best. Conor has good boxing, he fought Mayweather in boxing, so he has a lot to teach me."
Comments
comments