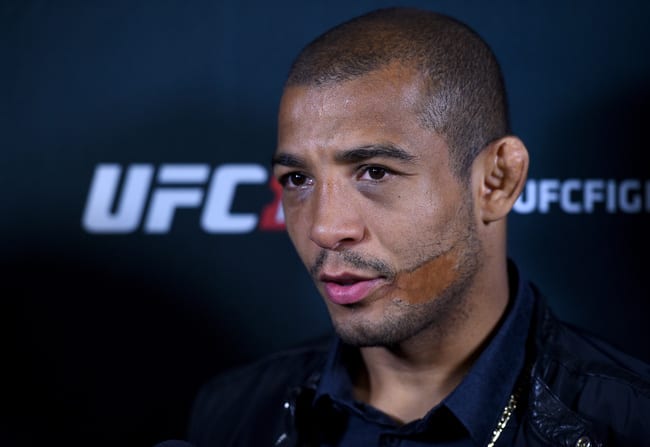 Former featherweight champion Jose Aldo has issued his first public statement since losing to Max Holloway in Detroit last Saturday.
Aldo was finished by TKO, after Holloway connected with a flurry of punches and dropped him to the canvas, before ending the contest. It marks Aldo's third loss in his last four bouts, and was the first time he'd suffered back to back losses in his storied career.
"I only have to thank my family that I love for everything, and my team Nova Uniao, the best in the world, for making me great and champion, and [thank] my friends and fans that are always with me," Aldo wrote on Instagram (translation via MMAFighting). "Thank you all! I will be always optimistic because believing is the first step to making it happen."
What comes next for Aldo is unknown. Having now suffered two losses to the champion, another chance at the featherweight title will likely never appear while Holloway holds the belt.
Comments
comments