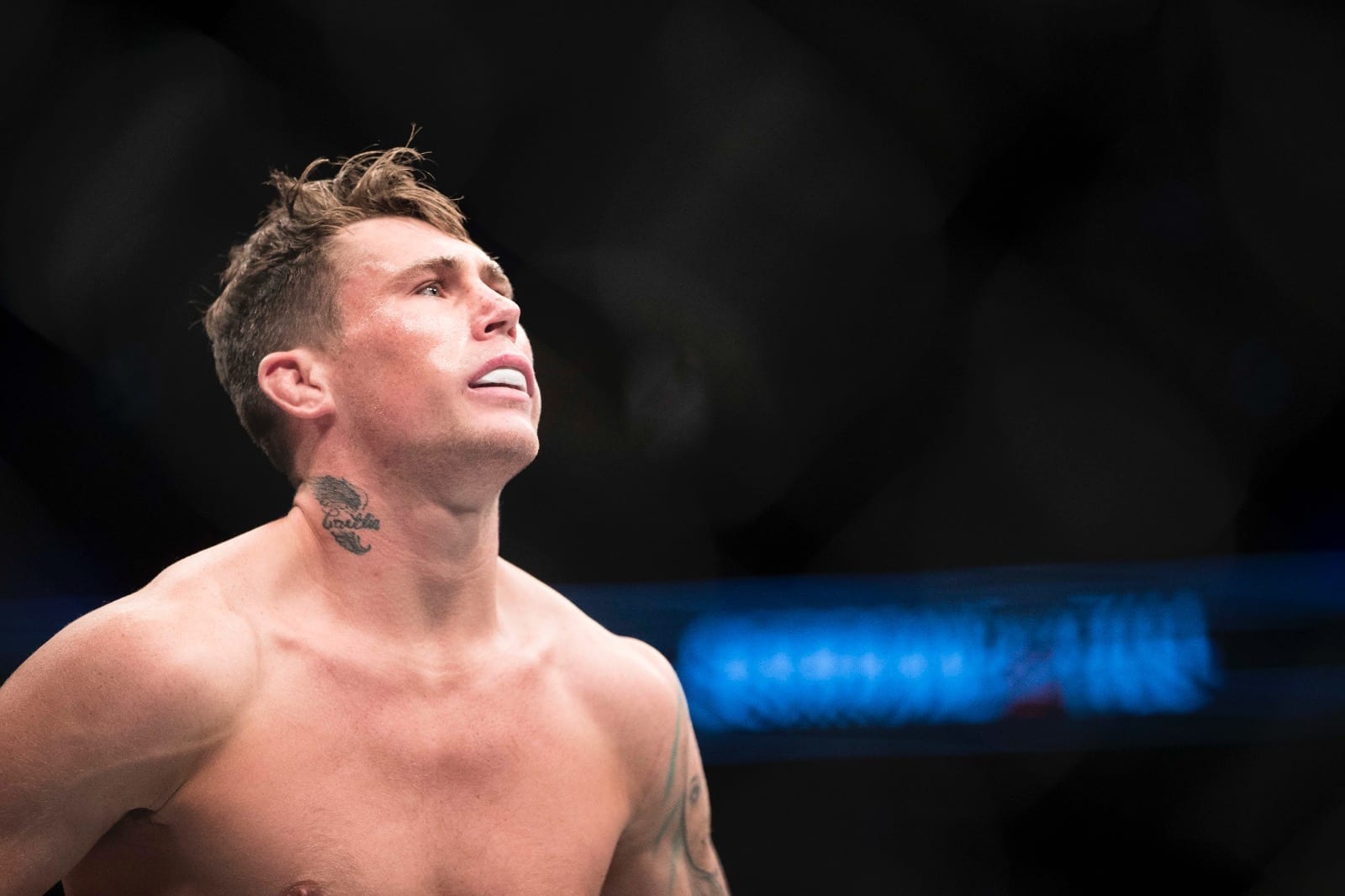 Darren Till will never be accused of lacking confidence in his abilities.
The up and coming welterweight stunned fans with an emphatic victory over Donald Cerrone earlier this year in a win that looks as if it could catapult him into the top ten conversation. Since the win in Gdansk, Till seems to have been linked with every big name or hot prospect at 170-pounds, with names like Kamaru Usman, Mike Perry and Stephen Thompson being bandied about as potential opponents for Till.
For what it's worth, Till isn't fussed. Just as long as it's a challenge.
"I wanted to fight before the end of the year, but my coach told me to have a break now and just enjoy and sit back having had a successful year,"  "Obviously, Usman without a fight with Emil Meek and he was calling me out and if my coach would've let me, I would've had the fight, but I wasn't really in the gym as much, with a fighting mind, so we can leave that fight until next year if he wants to fight me. That's a fight I want. He obviously thinks the whole welterweight division is scared of him and he thinks he's the best. He is really good grappler, I'll give that to him, but that's a fight I want to go in there and prove that I can knock him out in one round.
"Next year, whether it be March or what in London, I'd like the UFC to just give me the hardest fights in the welterweight division," Till said, speaking on the MMA Jim podcast. "People say that I'm just striker, but if you see my come up against a grappler, you are going to see my grappling skills. I shrugged off Donald Cerrone's takedowns off like they were nothing. I'm pretty sure I'm going to do that with another high level grappler. I'm not scared of anyone. Anyone in the top-10 or anyone even outside of the top-10.
"They should be thinking about me as the dream fight because another one or two fights and I'm the name of MMA, I know that. That's what is going to happen. Conor is off doing his own thing now. He's not fighting anymore, what's he doing? Who is there that believes in themselves enough and who has got enough skill. There's no one else mate. No one has made as bigger leap as I've made just after one fight. People know, people see, and people believe.
"There are no dream fights for me, I'm the dream fight now."
And if he's confident now, just wait. Till believes that after another couple of big victories, and he'll be one of the premiere stars in mixed martial arts, and ready to take on all comers who challenge him.
"After another one or two guys fall at my feet, I'm the guy in MMA and that's the way it's going to be," Till said. "All these fighters can hate on me in the UFC, I can see them all tweeting about me sometimes hating on me, but I don't give a fuck what you say, I just believe in myself. I got a goal, I just want to be a champion and I want to be the greatest fighter of all time so fucking hate on that you pieces of shit.
"I don't give a fuck what they say and if they got something to say, come fucking fight me because I'm not scared of no one mate, not a fucking person. If they want to throw down with me, then I will fucking throw down with anyone."
Comments
comments