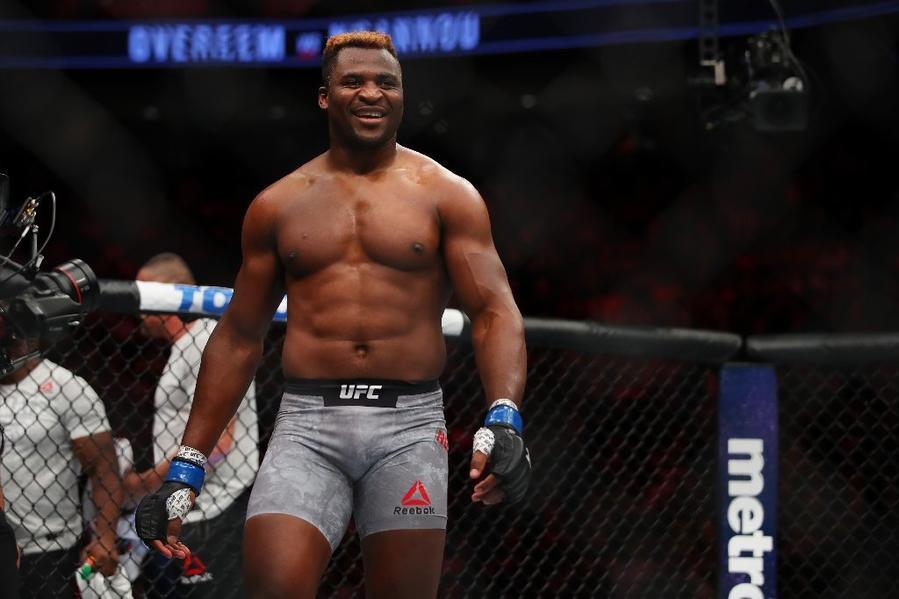 There's something about a clash between two giant heavyweights that captures the imagination in ways few other mixed martial arts clashes do. With the rise of Francis Ngannou, some much new blood in the division, fans are once again captivated by the big men in the cage.
For Ngannou himself, he appears to know the value of size, and how that translates to the viewing audience. Perhaps that's why when asked his dream match up on the Top Turtle MMA podcast, Ngannou went for one of the other biggest men to have ever stepped foot in the UFC Octagon.
"My dream? I would like to see a match between me and Brock Lesnar," Ngannou said. "You know, two big dudes," he chuckled with his deep belly laugh. "I like that matchup. I'm excited for that kind of match up … I want to see that match."
Of course Lesnar's time in the UFC appears to be behind him. After a return at UFC 200 appeared to open the door for Lesnar to repeatedly come back and fight while balancing his WWE job, Lesnar found himself on the wrong side of a USADA test, and was given a years suspension.
After a rumoured contest between himself and Jon Jones was scrapped when Jones found himself in similar hot water, it seems we've seen the last of Brock Lesnar in the cage. Should he return and face Ngannou, however, there's an interesting story to be told. While Ngannou's striking appears to be a match for anyone, particularly Lesnar, few have been big or strong enough to take Ngannou to the mat and away from his preferred area of combat.
According to Ngannou, Lesnar might be big and strong — just not big and strong enough.
"He's big and huge, but he's not stronger than me," Ngannou said.  "[I'm] the more powerful guy and I'm also a [more] talented guy."
First up though, a clash with UFC heavyweight champion Stipe Miocic, likely to be had in early 2018. While Miocic also represents a member of the elite heavyweights, Ngannou is ready and matter of fact about his chances.
"I expect a finish. Because he'll probably try a takedown, it might be a submission, but I'll always predict a KO," Ngannou said.
Comments
comments